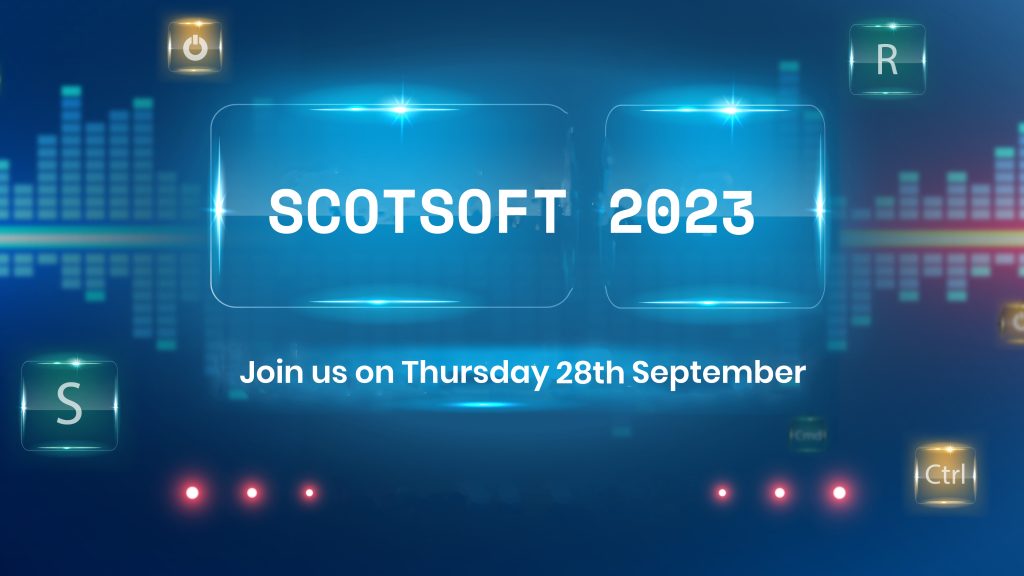 Join us in person for Scotland's leading tech conference and Young Software Engineer of the Year Awards on Thursday 28th September.
---
ScotSoft 2023
ScotSoft is back! Scotland's leading and most anticipated tech conference will once again be held in person at the EICC on Thursday 28th September 2023. Join us to hear from a fantastic range of speakers bringing us future trends, opportunities and strategies that will ensure Scotland's digital community continues to grow and prosper.
Get in touch with catriona.blair@scotlandis.com for more information on ScotSoft 2023.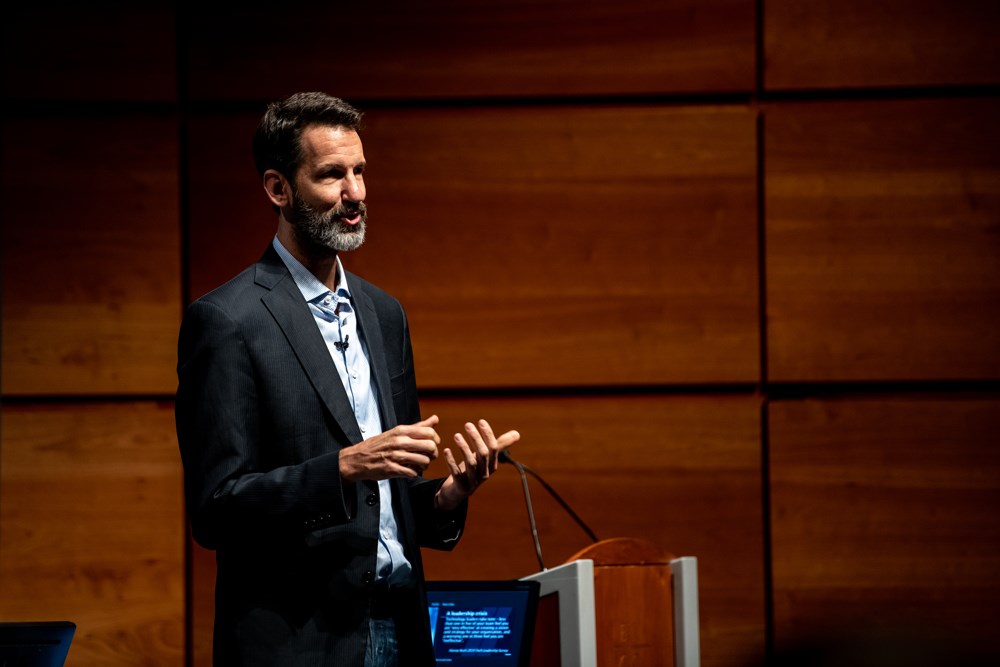 Sponsorship
As Scotland's leading technology conference, each year ScotSoft brings exceptional opportunities for our sponsors to be associated with both an inspiring event and a thriving industry.
If you are interested in sponsorship opportunities for ScotSoft2023, please get in touch with catriona.blair@scotlandis.com.
Tickets
Tickets will soon be available for ScotlandIS members and non-members to attend ScotSoft2023.
---
Catch up on ScotSoft 2022
Last year's first live conference in three years saw over 700 delegates join us for a packed day of informative sessions, that kicked off with our keynote speaker and Principal Engineer of GitHub, Mike McQuaid.
CISO at Trustpilot, Stu Hirst, gave us an insight into successes and failures on his leadership journey, while Daniel Amini of BJSS highlighted how how Cloud adoption and modern CI/CD can improve gaming delivery. Sharon Lindsay and Kate Johnsen showed us the AWS product development process of working backwords, discussed the pace of innovation in a digital world, and an expert panel including leaders from Gigged.AI, Fyne Labs and Intelligent Growth Solutions discussed the different ways we all now work, the opportunities created, and how they think their teams will continue in the future.
If you missed ScotSoft2022, catch up on all these sessions here.
---
Thank you to the sponsors of ScotSoft2022