Meet Vistalworks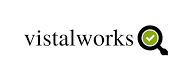 Vistalworks is a SaaS provider launched in 2019 with the goal of preventing online illicit trade – a $2.2 trillion global problem – after CEO and founder, Vicky Brock, had card details stolen by online scammers.
Vistalworks' innovative intelligence software and consumer protection webtools provides clients with the instruments that lets them focus their prevention, enforcement and protection efforts.
Involvement in the Cyber Cluster
Vistalworks is an active and enthusiastic participant of the ScotlandIS Cyber Cluster and the cyber eco-system in Scotland.
Read more about Vistalworks
Vistalworks' clients include governments, police, specialist agencies, consumer protection bodies, and corporations that are constantly working to prevent online illicit trade and reduce the economic, environmental, health and social harms that it creates.
Vistalworks can use consumer facing tools to enable citizens to make more informed online purchase decisions, detect restricted, withdrawn, fake,
unlicensed and smuggled goods onsale online by profiling rich data sets, and automate the process of detecting, profiling and prioritising online illicit sellers and goods that are not meeting national and EU legislation to support greater enforcement.
The company has previously partnered with organisations such as the British Toy and Hobby Association to give consumers the option of informed, safer toy purchases, and the Scottish SPCA on checker technology to alert consumers from Illegal puppy dealers.
Awards
Selected for the NCSC Cyber Accelerator Scheme, 2021
Selected for Tech Nation Fintech programme, 2020
1 of 10 companies selected for the Microsoft AI for Environmental Sustainability Accelerator
Testimonials
"What we don't have is a preventative tool that we can use say to consumers, if you want to make the right choice, here's what you can do.
"And now with Vistalworks we've got the potential to do that, which is so exciting."
Inspector Jane Donaldson, Police Scotland