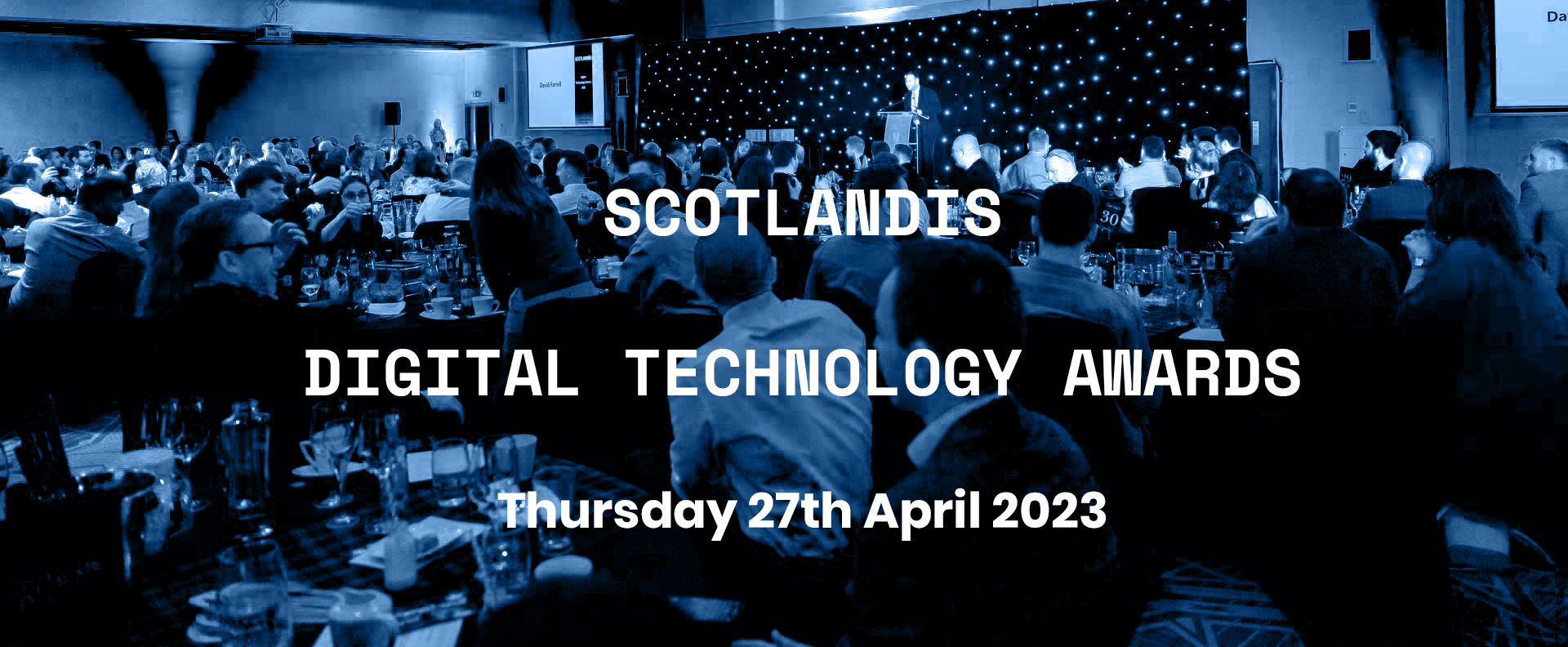 Applications for the Digital Technology Awards 2023 are now open!
Deadline for applications is 5pm on Wednesday 22nd February 2023.
---
Digital Tech Awards will be back for 2023
The ScotlandIS Digital Technology Awards showcase excellence within the industry rewarding the innovation, expertise and ambition of businesses large and small – and the people who drive them.
We are delighted to be holding the Awards on Thursday 27th April to celebrate everyone involved in the industry and highlight some of the great achievements within the tech sector over the last 12 months.
We look forward to you joining us for a night of food, fun and celebration of the industry!
Digital Tech 2023 will take place on Thursday 27th April, at the Radisson Blu hotel in Glasgow.
If you have any questions about next year's Digital Tech Awards, please contact marketing@scotlandis.com.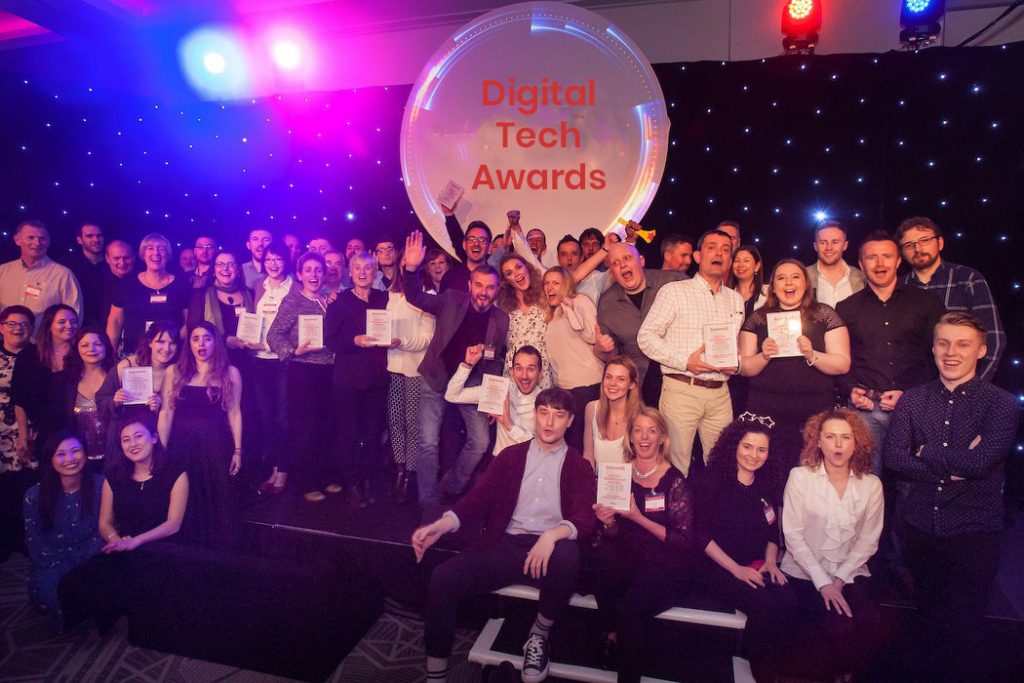 ---
Sponsorship
To discuss our Sponsorship opportunities, please get in touch with Catriona Blair at catriona.blair@scotlandis.com
Categories
Our Digital Technology Awards are open to all companies who have a base in Scotland and work within the digital space. Deadline for applications is 5pm on Wednesday 22nd February 2023.
Tech for Good
This category looks to recognise companies that diverted resources from their business as usual to other projects bringing benefit to the world.
The judges would welcome applications that include, but are not limited to, tech for safety/security, tech for health or tech for societal benefit.
To enter, all you need to do is tell us:
What did you want to achieve?
What did you do?
Why did you do this instead of something else?
What did you achieve?
Was there any additional impact above and beyond?
Product/Service Innovation
This category can be entered by any company that has developed a service or product that can be viewed as innovative or disruptive. We are looking to recognise the very best achievements in harnessing the power of digital to secure a clear market success.
The judges will want to understand the strategy behind the creation of the successful service/product and to know where it is headed long-term.
To enter, all you need to do is tell us:
What is the product or service you have created?
Why? What was the market need?
How did you do it?
Tell us about your results – sales increases, market share, new customers and/or markets.
Why do you think it's the most innovative or disruptive?
Data Trailblazer
Innovative uses of data and analytics can drive significant transformation for organisations, ranging from improved business performance or operations through to driving new solutions and capabilities.
This award is to recognise teams or individuals who have used data to innovate and transform their business, their client relationships or the services and products they deliver to market.
To enter, all you need to do is tell us:
What was the new business opportunity or process that was created or transformed through the use of data?
What did you do to leverage your data in a new way?
What was transformational to your business by leveraging data?
Tell us your results of using data in an innovative way. Specifically, sales increased, market share, key customers, impact, improved operational processes.
Why do you think it's the most innovative or disruptive?
Best Wellbeing at Work
We want to celebrate the workplace that has the wellbeing of its people as a main priority and shows this in a variety of ways, both big and small.
If your organisation shows employees that they are valued, and goes that extra mile to provide a positive working environment then you might just have the Best Wellbeing at Work.
To enter, all you need to do is tell us:
How does the business show staff that they are valued?
What is offered that goes above and beyond the norm?
How do you know the team benefits from this?
Do the efforts of the organisation go beyond working hours and if so, in what way?
How do you make sure people have a good work/life balance and can avoid burnout?
Public Sector Innovation
This award looks to recognise a company that has worked in partnership with suppliers to create an outcome for public good.
To enter, all you need to do is tell us:
What was the time scale of the project: when did it start and finish or is it ongoing?
Tell us about the outcomes and how you measured the success.
How did you guide the public sector team through the change?
What challenges did you encounter and how did you overcome them?
What was the impact – how did people respond to the result?
What makes this innovative?
Most Sustainable Workplace
This Award is for a company/individual within a company who is going above and beyond ensure the sustainability of their organisation and its commitment to tackling climate change.
The judges welcome applications from those organisations who can be seen as an example to others and help to show what can be achieved. Experts in the field will judge this category.
To enter, all you need to do is tell us:
Have you implemented any sustainability strategies (e.g. net-zero, circular economy, biodiversity targets) and can you tell us a bit about it?
How do you plan to measure your organisation's impact (carbon, waste/pollution and biodiversity) and how do you plan to reduce it?
Describe how your actions are transformative rather than incremental.
Is there scope to scale your approach across your sector?
Unsung Hero
We all know someone who is selfless with their time and/or knowledge.
Our judges want to honour those who have done something truly special for our community, but fly under the radar and don't normally get the credit they deserve. This might be through running a meetup, giving up their time to help codeclubs, acting as a mentor – anything that gives back to the community.
To enter, all you need to do is tell us:
Name of the person you're nominating
Email address of the person you're nominating (so we can contact them if they're successful)
Do they know you've nominated them?
Why are you nominating them?
Open Technology Contribution
Our judges are looking for an individual or organisation who has made significant contributions to an open source technology – in open source software (OSI approved licence), open hardware or open data.
We want to hear from those who have made a significant contribution to a project, community or the ecosystem as a whole.
To enter, all you need to do is tell us:
What open technology initiative(s) or project(s) have you created, contributed to or been a part of?
When was the project started and can you gauge its popularity or impact?
Explain the purpose and benefit of any initiatives you have contributed to.
Explain the impact or value of your contributions.
Do you expect this work will have an impact on the future of your business and if so, how?
Digital Technology Business of the Year – Start-Up, Scale-Up, Enterprise
Our top awards will go to the business that most impress the judges with their commercial success and growth. The business will be demonstrably well-managed, produce outstanding technology products or services – and above all has outstanding long-term growth potential.
To enter, all you need to do is tell us:
What size is your business? [Start-Up (Under 4 years), Scale-Up (Less than 100 staff) or Enterprise (100+staff)]
Tell us of your commercial success and evidence of growth.
Explain to us why this is impressive compared to your competitors and peers.
Demonstrate that your success is sustainable long term.
How many customers do you have and how many of these are new customers?
Check out last year's winners
Product/Service Innovation

Climate Champion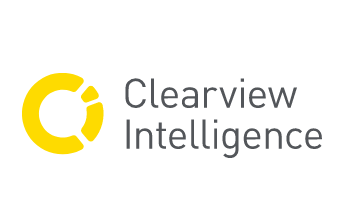 Tech for Good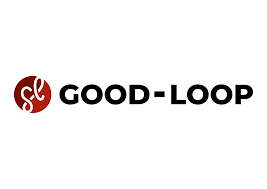 Open Source Contribution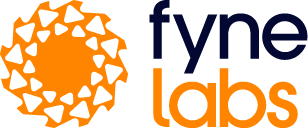 Data Trailblazer

Public Sector Innovation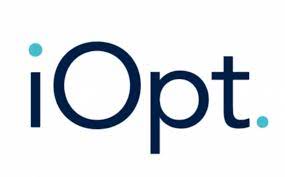 Best Workplace of the Year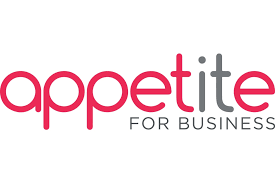 Unsung Hero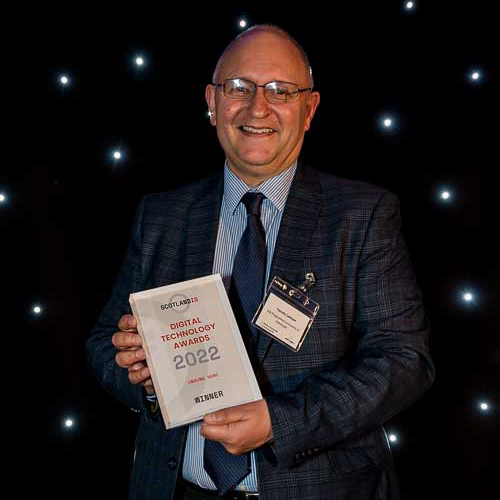 Digital Tech Business of the Year – Start Up

Digital Tech Business of the Year – Scale Up
Digital Tech Business of the Year – Enterprise

---
---
Frequently Asked Questions
DOES MY COMPANY HAVE TO HAVE A SCOTTISH BASE (OR SCOTTISH CLIENTS)?
Yes.
WHO CAN MAKE A NOMINATION?
The awards are open to any person or company who have a base in Scotland and work within the digital space.
IS THERE ANY COST TO ENTER?
Nope, it's completely free.
HOW DO I ENTER?
Easy, complete the online application form by the deadline of 5pm on Wednesday 22nd February 2023. You'll get a notification online and an email to confirm we've received your entry.
CAN I ENTER BY POST OR EMAIL?
No unfortunately not, entries must be submitted using our online platform.
WHAT MAKES A GOOD ENTRY?
Try to bear the following tips in mind when completing the online entry form:
Make sure that you have answered all the questions as fully as possible.
Ensure that you show clearly how your nomination meets the criteria defined for this award category. Keep your entry concise and focused.
Do not exceed the maximum word count. The judges will be looking for tangible evidence to support your entry.
Please supply examples, testimonials or feedback where possible. Only submit supporting evidence if it helps to support your success.
CAN I APPLY FOR MORE THAN ONE AWARD?
Yes, you can apply for as many categories as you like.
WHAT FORMAT SHOULD SUPPORTING INFORMATION BE?
PDF, jpg, or docx – and less than 2MB.
WHAT HAPPENS AFTER I'VE SUBMITTED MY ENTRY?
All nominations are kept confidential until the judging panel sits. We will then write to all those who were nominated or who submitted nominations to advise them whether or not they were shortlisted. The submission document will provide the basis for shortlisting entrants where a final decision will be made on the winning entry. The winners will be announced at the award ceremony on Thursday 27th April 2023. Please ensure a representative of the nominated company will be available to attend the ceremony in Glasgow on this date, in order to receive their award if successful. The finalists and winners will be selected by an independent panel made up of experts. ScotlandIS staff do not sit on the panel and have no influence on the panel's decisions.
WILL I RECEIVE FEEDBACK ON MY SUBMISSION?
Due the overwhelming number of applications we receive, we will try to provide feedback where possible to unsuccessful applicants but we cannot guarantee this. When shortlisted applicants are announced, we will reveal the reasons they were shortlisted.
HOW CAN I ATTEND THE AWARDS?
All shortlisted companies and individuals will be invited to attend the awards at the Radisson Blu Hotel in Glasgow, with tables and individual tickets available for purchase.
Any other questions? Get in touch with Events Producer Catriona Blair, catriona.blair@scotlandis.com