Digital Technology Awards 2021
Wednesday 23rd June
That's the Digital Tech Awards over for another year!
Thank you to everyone that entered, and to our judges and sponsors for helping this year's virtual event to go ahead.
A huge well done to all our nominees, and congratulations to this year's winners.
If you missed out on the live stream of the event, you can watch it here.
---
Digital Tech Awards 2021 will be a little different…
The ScotlandIS Digital Technology Awards showcase excellence within the industry rewarding the innovation, expertise and ambition of businesses large and small – and the people who drive them.
This year's event will be slightly different as, like many recently, it will be held virtually. For this reason, we have decided to change the format slightly for 2021 only.
The 2021 Awards will focus on celebrating companies and individuals that have been doing good, whether it's contributing to your community, creating technology that helps serve society in some way, or involvement in skilling others in technology.
We will have four awards categories this year to reflect these achievements, in a slimmed-down version of our classic Digital Technology Awards. Each award and its nominees will be introduced and the winner announced on our virtual platform.
Digital Tech 2021 will take place on Wednesday 23rd June, from 3pm-5pm. All entrants must ensure that a representative of their company will be available to attend, in order to receive their award live should they win.
If you have any questions about this year's Digital Tech Awards, please contact our Events Administrator, Nicole Johnston, at nicole.johnston@scotlandis.com.
---
Categories
Our Digital Technology Awards are open to all companies who have a base in Scotland and work within the digital space.
Tech for Good
Tech for Good can be defined as the intentional design, development and use of digital technologies to address social challenges – and the last year has given us a lot of those!
Tell us about a product or service you created (or pivoted) to meet the social challenges many have faced. This could be something that only became a need because of the pandemic or the answer to a long running challenge like accessibility or inclusion.
To enter, all you need to do is tell us:
What did you want to achieve?
What did you do?
Why did you do this instead of something else?
What did you achieve?
Sponsored by: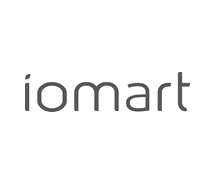 NOMINEES:
HomeLINK
IES Ltd
Konglomerate Games
Scottish Tech Army
SICCAR
Space Intelligence
Social Impact
Social impact is the effect on people and communities that happens as a result of an action or inaction, an activity, project, programme or policy.
Tell us about what you've been doing over the last year that has really benefited those around you. This can be through staff giving programmes, mentorship, CSR policy change – anything that your company has done to benefit your community.
To enter, all you need to do is tell us:
What did you want to achieve?
What did you do?
Why did you do this instead of something else?
What did you achieve?
Sponsored by: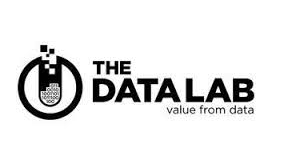 NOMINEES:
CGI
Connecting Scotland
PwC
Unsung Hero
We all know someone who is selfless with their time and/or knowledge.
Our judges want to honour those who have done something truly special for our community, but fly under the radar and don't normally get the credit they deserve. This might be through running a meetup, giving up their time to help codeclubs, acting as a mentor – anything that gives back to the community.
To enter, all you need to do is tell us:
Name of the person you're nominating
Email address of the person you're nominating (so we can contact them if they're successful)
Do they know you've nominated them?
Why are you nominating them?
Sponsored by:

NOMINEES:
Ashleigh Timmins, BT
Katarzyna Kmiotek, 2i
Kathryn Strachan, Copy House
Rich Wilson, This is Me Scotland
Stephen Wilson, Netli
Skills Contribution
The Skills Contribution award looks at how your company has helped improve the skills landscape in the last year. This can be anything from taking part in our Critical Friends programme or taking on a Foundation Apprentice, to a digital solution to meet a challenge in the education sector.
Did you help create content for online lessons for children, did you build a platform to deliver training, did you create training for digitally disadvantaged people, if you had to furlough staff did you use it as a training opportunity and upskill them in a new area?
To enter, all you need to do is tell us:
What did you want to achieve?
What did you do?
Why did you do this instead of something else?
What did you achieve?
Sponsored by:
NOMINEES:
CodeClan
Scottish Tech Army
SmartSTEMs
Digital Tech (for Good) 2021 Champion
Our final award this year will be to recognise the overall Champion of the Digital Technology Awards 2021.
Our expert judging panel will vote on who they think is the deserved winner out of the four Award winners, meaning you can be in with the chance of scooping not one but two awards on the day!
Sponsored by:

And a little awards treat….
Sponsored by:
Thank you also to The Scottish Government, for joining us as overall sponsor of the Digital Technology Awards 2021.

---
Frequently Asked Questions
DOES MY COMPANY HAVE TO HAVE A SCOTTISH BASE (OR SCOTTISH CLIENTS)?
Yes.
WHO CAN MAKE A NOMINATION?
The awards are open to any person or company who meet the criteria.
IS THERE ANY COST TO ENTER?
Nope, it's completely free.
HOW DO I ENTER?
Easy, complete the online application form. You'll get a notification online and an email to confirm we've received your entry.
CAN I ENTER BY POST OR EMAIL?
No unfortunately not, entries must be submitted using our online platform.
WHAT MAKES A GOOD ENTRY?
Try to bear the following tips in mind when completing the online entry form:
Make sure that you have answered all the questions as fully as possible.
Ensure that you show clearly how your nomination meets the criteria defined for this award category. Keep your entry concise and focused.
Do not exceed the maximum word count. The judges will be looking for tangible evidence to support your entry.
Please supply examples, testimonials or feedback where possible. Only submit supporting evidence if it helps to support your success.
WHAT FORMAT SHOULD SUPPORTING INFORMATION BE?
PDF, jpg, xlsx or docx – and less than 2MB.
WHAT HAPPENS AFTER I'VE SUBMITTED MY ENTRY?
All nominations are kept confidential until the judging panel sits. We will then write to all those who were nominated or who submitted nominations to advise them whether or not they were shortlisted. The submission document will provide the basis for shortlisting entrants where a final decision will be made on the winning entry. The winners will be announced at the award ceremony on Wednesday 23rd June 2021. Please ensure a representative of the nominated company will be available to attend the virtual ceremony on this date, in order to receive their award live if successful. The finalists and winners will be selected by an independent panel made up of experts. ScotlandIS staff do not sit on the panel and have no influence on the panel's decisions.
WILL I RECEIVE FEEDBACK ON MY SUBMISSION?
The awards are not just about rewarding excellence, they are also about showcasing successful or innovative ways of working and helping others to learn from and replicate your achievements. As such, ScotlandIS will be looking to work with winning organisations to publicise the work that you do and to promote it as an example of good practice. For example, this may involve featuring your work in our good practice publications or training, featuring you in Awards press releases or inviting you to speak at our events. We will be flexible in our approach to this and will explore ways to promote your work if you are successful in winning an award. You should also be aware that we may use information or images supplied as part of your entry for our publicity material. By entering the awards, you are agreeing to this.
HOW CAN I ATTEND THE AWARDS?
All shortlisted companies and individuals will be invited to attend the awards on our virtual platform, and will be able to receive their award live on camera if they are successful. The awards will also be streamed live on our YouTube channel, to be viewed by a wider audience.
---