Enjoy a range of exclusive ScotlandIS member discounts from insurance to accounting software.
In addition to the promotional, networking and lobbying work the ScotlandIS team undertake on your behalf, through your ScotlandIS membership you can access a diverse range of business benefits.
From essentials such as insurance, password management and accounting software to assistance with organising and hosting events, these benefits will help with the effective and efficient running of your business.
You can also take advantage of our discounted ESCROW service, that provides protection for users of software applications so that if an "enabling" event occurs, the user can gain access to the source code, allowing the applications to be maintained and further developed; this ensures business continuity.

Barrhead Travel has access to the UK's biggest fares database, meaning that they can provide the best flight prices across more than 140 airlines – including special fares to the USA and Canada.
As one of the largest independent travel agencies in the UK, Barrhead Travel has a huge pool of specialist knowledge. You'll receive the best possible choice and prices, as well as impartial advice.
Barrhead is also offering members the added perk of a guaranteed 5% discount on ABTA tour operators' holidays, and up to 10% off Barrhead Travel own-brand holidays, with up to 14 days' free standard European insurance*. With 25 branches and more than 450 knowledgeable and friendly travel experts, there's no better way to book your travel. Specialist departments, ranging from Business Travel to Cruises to the USA & Canada, and City Breaks to Faraway holidays, mean that there is a wide variety of options on offer that will appeal to all travel tastes
How to claim your discount : Simply advise Barrhead Travel at the initial enquiry stage that you are a member of ScotlandIS, and they'll make sure that your discount is applied.

You'll have access to unique special offers and exclusive travel deals.
To check out what Barrhead Travel can do for you, just call 0800 083 6612 or pop into your local store for your personal quote.
As a member of ScotlandIS, you have exclusive access to the Barrhead Travel members' only offers, you can find these at www.staff-travel.co.uk
We are delighted to offer ScotlandIS members a bespoke insurance package through Hiscox Insurance, the market leading insurer for the ICT sector.
Borland Insurance are a privately owned leading Independent Insurance Broker who are a client centric company that truly believe in provided the added value to our customers through market leading products, intelligent working practices and high quality service.
Over and above all the ordinary benefits you would receive with business insurance we'll also give you:

Click here to download the full Hiscox information sheet and find out how Borland can help your business

To ensure that you are adequately covered at competitive premiums get in touch on 0131 221 6730 or email ScotlandIS@Borlandinsurance.co.uk and our experienced staff would be delighted to assist.
Note: If you are a current client of Borland Insurance please make your Account Manager aware of your ScotlandIS membership when your renewal is due. This will allow you to receive all the fantastic benefits of this bespoke package.
For all your conference call needs look no further, Creative Conferencing have you covered.
Creative Conferencing are audio and online meeting experts, offering fully integrated audio, video and web conferencing solutions. All products are cloud based, simple to operate and work from current phone and IT systems.
The team have expertise across a wide range of industries and business sectors, allowing for the most cost effective and efficient, online meeting and training solutions for your business.
Creative Conferencing are proud to offer all ScotlandIS members the following promotions on audio, video and web conferencing services.
Terms and conditions apply

Discounted access to FreeAgent accounting software.
FreeAgent is an online accounting application used by over 50,000 freelancers and small business owners worldwide. It is rated 5 stars on reviews.co.uk and was voted Best Small Business Accounting Application in the 2017 Software Satisfaction Awards.
It lets you run your entire business from anywhere. You can send invoices, track time and expenses, analyse bank statements and build real-time accounts, all done simply with no confusing accounting jargon.
Their customers say it puts them back in control of their business finances, and even makes doing the books fun. No, really!
As a special offer to ScotlandIS members, FreeAgent is offering a 2 month free trial and a 10% lifetime discount if you choose to subscribe. This is on top of FreeAgent's 50% off new customers' first 6 months.
Simply sign up here to take advantage of these great offers.
Free HR Advice for ScotlandIS Members from HR Department.
Tackling difficult staffing issues, particularly with key staff members, can be difficult. Getting it technically right, whilst at the same time finding the best practical and pragmatic solution, and at the same time managing the emotions of the situation is a challenge. Why not get free help from professionals who deal with your "once in a lifetime" situations all the time.
We are delighted to offer Scotland IS members special rates for HR advice in handling tricky staff issues or preventing people problems happening in the first place. You will get your first 30 minutes advice absolutely free, giving you the choice whether to then handle the situation yourselves or work with us at discounted rates to reach a satisfactory conclusion.
The HR Dept is one of the UK's leading HR providers, supporting thousands of organisations in all sectors. We provide local and personal advice, and make sure that it is practical and pragmatic. We provide a comprehensive range of HR services. We have local offices in various locations across Scotland and are known for our practical and pragmatic advice.
Our key services include:

Get in touch for 30 minutes free HR advice plus 5% off our services and training for ScotlandIS members. Ian Pilbeam. Call: 0131 297 7545. Visit: www.hrdept.co.uk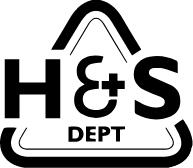 Health & Safety Advice and Support from Health & Safety Dept.
Not every business can afford to employ its own Health & Safety expert, yet the responsibilities are the same whatever your budget.
The H & S Dept give you your own named locally based expert who will work with you to build and deliver on your H & S responsibilities and fully insure you in the process.
We are delighted to offer ScotlandIS members special rates for Health & Safety Advice.
You will get your first 30 minutes advice free, giving you the choice whether to then handle the situation yourselves or work with us at discounted rates to plan for a safe and secure future.

For more information please contact The H&S Dept on 0131 297 7545 or email rob.moore@hrdept.co.uk
Take your business to the next level with leadership coaching from Leadership Factory.
Personalised learning is the most effective way to make a real impact on the way you do things. That's where coaching comes in. Our highly-rated coaching approach has helped people gain personal insight, tackle difficult situations and develop their own self-coaching ability to see them through their careers. We help people be at their best!
Coaching can provide you with support, challenge and new learning to really drive you and your organisation towards success. Leaders can use coaching to:
All of our coaches are highly experienced and have their own unique styles to help you unlock you and your team's potential. They will work to ensure you have impactful experience and achieve tangible objectives and actions.
For ScotlandIS members, The Leadership Factory are offering a discount on our standard coaching package. Four half day sessions with one of our expert coaches for 10% discount and a complementary 360 degree feedback report.

Please get in contact with Brian Glennie at brian@leadershipfactory.co.uk for more details.
Discounted Business Travel to London with LNER.

ScotlandIS has partnered with London North Eastern Railway (LNER) to offer our members discounts when travelling to/from Edinburgh, Newcastle, Durham, York and London King's Cross.
LNER is the new operator of rail services along the East Coast Main Line between Scotland and London.
So what do you get?
To benefit from a 25% discount on the Standard Anytime with LNER's new Corporate Single, and 20% off the Scottish Executive package all you need to do is contact ScotlandIS for a promo code, apply for a free business account on LNER's online booking tool for small businesses – LNER4Business – quote the ScotlandIS members special code on your application form, and the discounts are automatically added to your account – it couldn't be simpler.

For more information on the Standard Corporate Anytime Single offer click here (25% discount)
For more information on the Scottish Executive Package offer click here (20% discount)

Password management with my1login.

My1Login are offering 25% off an annual subscriptions for over 20 users for ScotlandIS members.
Simply sign up and enter promo code: SIS2014
my1login solves the problem of remembering and managing your business passwords. Taking less than 5 minutes to set up, my1login works in conjunction with existing business passwords, allowing employees to access web sites with just one login.
Since employees no longer have to remember passwords, they can be made strong and unique, increasing business security. my1login also provides an audit trail of password access, removes the problem of insecure password storage and sharing, and enables the easy ceasing of employees.
my1login improves business security and makes the web simpler for employees allowing them to sign into sites with one click.

Get 12 months of free cloud hosting from SoftLayer.

Get 12 months best-in-class cloud hosting and practical advice completely free of charge with SoftLayer's Catalyst Startup Program.

Further details can be found here
Website Vulnerability Scan.

Due to the volume of attacks and breaches on company insecure websites, and the current uncertain times we all face during COVID-19, BlueShield IT are offering to conduct a complimentary Website Vulnerability Scan for any business concerned about their security.

To register your interest, please email enquiries@blueshielditns.com
Membership starts from just £100+VAT for businesses, or £20+VAT for individuals.
Find out more about how we can benefit your business, and help to grow the digital economy in Scotland here, or join now below.
Ross Murray
Membership Liaison Officer
David Ferguson
Head of ScotlandIS Data
Speak to one of our team today
To find out more about our membership packages and to tell us more about your business

  01506 472 200

ross.murray@scotlandis.com