24feb1:00 pm2:00 pmBuilding Your Personal Brand and Boosting Brand Equity with B2B Content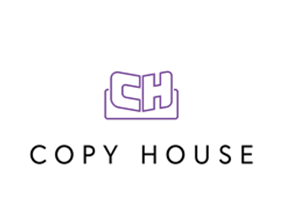 Event Details

Join us on Thursday 24th February at 1PM for an interactive roundtable with our industry panel to help grow your brand through personal branding.

Did you know that 82% of people are more likely to trust a company when their senior executives are active on social media?

Personal branding isn't just about winning popularity scores on social media. It's about lead generation and company growth. When personal branding and company branding work successfully together, your credibility and sales will increase. People buy from people, even in the B2B world. So, when your audience engages with your personal content, they will also engage with your brand's content. This will create further opportunities for your brand to be on top of their mind when they're ready to buy.

In the short space of 2 years, Kathryn Strachan has grown her B2B technology content marketing agency, Copy House, from a one-woman band to a team of 30 and counting. This has been due to her commitment to building her personal brand and shining a light on all behind the scenes action happening at Copy House. Her focus on personal branding via LinkedIn is one of the main reasons behind Copy House's success. But how did she do it? How did she start? And how is she managing to maintain her personal brand alongside the Copy House brand with relevant content?

During this webinar, Kathryn will share her success story. Whilst joining some of the best industry experts to discuss how to use personal branding to boost brand equity with B2B content and help you achieve fast-paced growth.

The key takeaway from this webinar will include:
Ways to get started with personal branding, and how to overcome the writing block, and self-criticism to help you get out there.
Top tips and tricks to help you connect with your audience via social media selling, and how to best create content that inspires your potential B2B clients.
How to best connect with a B2B audience with the use of personal branding. And what tactics, channels and activities you should use and be involved in to best help grow your presence as the industry thought leader in your own right.
How to create a natural synergy between your personal and company brand to ensure further business success.
No marketing or recruitment managers will want to miss this event.
Time

(Thursday) 1:00 pm - 2:00 pm GMT
Organizer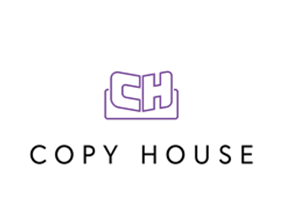 Copy HouseCopy House is a content marketing agency with a passion for words and an appetite for progress. We work with technology brands to bring their vision to life and create valuable content on emerging technologies like blockchain, cloud/cyber security, AI and IoT. Get in touch to find out how we can add value to your company and help you attract new customers through content marketing.info@copyhousecopywriting.com