28jan12:00 pm2:30 pmEvent OverFeaturedBusiness transformation: the technology imperative
Event Details

We all hear about digital transformation, but how does it apply to my business?

Businesses need to respond rapidly to changes in their markets, whether launching new innovations or countering competitive threats.

Technology is essential to this business agility, yet it is all too often seen as an impediment.

Learn how the most modern technologies enable flexible delivery at lower cost, removing barriers to revenue growth in 2020 and beyond.

12:00 – 12:30 Registration/Lunch

12:30 – 13:45 Richard Marshall will take you through how digital transformation does apply to your business

13:45 – 14:30 Q&A, coffee and networking.

About Richard Marshall

Richard has experience across a wide range of software industry skills, from coding to corporate governance and strategy by way of being an industry analyst at Gartner. This includes all phases of product development from initial concept through implementation and on to sales, product management and marketing. I am an inventor of software technology, and have lectured, written papers, articles and reports for many years. I have held a variety of leadership roles including VP, CTO, CMO, and CEO.
Time

(Tuesday) 12:00 pm - 2:30 pm
Location

#hellodigital

#hellodigital, Highlands and Islands Enterprise An Lòchran 10 Inverness Campus Inverness IV2 5NA
Organizer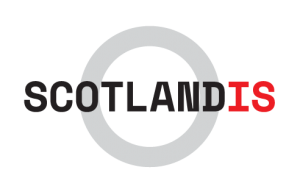 ScotlandIS EventScotlandIS builds, shapes and supports the digital technologies ecosystem.info@scotlandis.com Oracle Campus, Blackness Road, Linlithgow, EH49 7LR
Ticket Section Title
Business transformation: the technology imperative
Business transformation: the technology imperative (Inverness)
Tickets are not available for sale any more for this event!