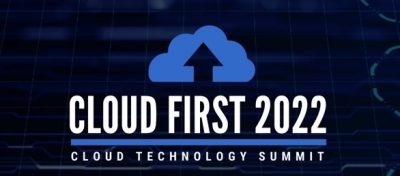 Event Details

A must-attend IN-PERSON event for IT, Digital & C-level personnel. Live presentations, networking and exhibition – all hosted live in person for 2022. Registration opens on Monday 7th March, limited conference places are available.

2020 witnessed an accelerated shift to Cloud-based services, driven by lockdown restrictions and a rapid requirement to support large-scale remote working capabilities. During the first Quarter alone, Cloud spending is estimated to have risen 37% to $29 billion.

For many organisations this shift is part of a wider infrastructure transformation, moving from physical, on-premise IT to a service-based model which supports greater agility, elasticity and predictability.

Cloud has driven a myriad of business benefits, but it also comes with a new set of challenges and contractual distinctions, as well as fresh security and re-skilling requirements. And IT leaders must navigate an increasing variety of options; balancing the benefits of public, private and hybrid systems, while factoring culpability for accessibility, affordability and security.

The Cloud First Summit will contextualise this shift within the technology landscape, looking at the trends, advancements, use-cases and the business impact of Cloud computing.

*This event is free to attend for end users in IT and Digital roles.
Time

All Day (Thursday) BST
Location

Our Dynamic earth
Organizer
DIGIT Saltire Technology Events Catchpell House, Carpet Lane, Edinburgh EH6 6SS