30jan12:30 am5:00 pmCyber Security Operations and Defence - Thursday 30th January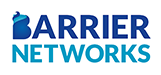 Event Details
Join Barrier Networks for an afternoon of learning about cyber security operations. Lunch, talks and a drinks reception for afterwards.
Defending against the most dangerous threat vectors.
Ian McGowan, Managing Consultant – Barrier Networks
Ian is the founder of Barrier Networks and serves as a senior army reserve officer within Joint Forces Cyber Group. He has twenty years experience in the cyber security industry and now specialises in security operations and threat hunting.
Real-world examples of spear phishing from James.
James Linton, Threat Researcher – Agari Cyber Intelligence Division
James is better known as the Email Prankster who famously pranked many White House members of staff and various British public personas, including the head of the Bank of England.
The Cybersecurity War room through the eyes of an expert.
Dr Mike Lloyd, CTO – RedSeal Networks
Dr. Mike has more than 25 years of experience in the modelling and control of fast-moving, complex systems. He has been granted 21 patents on security, network assessment and dynamic network control.
Detecting advanced attacks by combining security event intelligence
Cian Harrington, Specialist Account Manager – AT&T Cybersecurity
Cian helps organisations to defend against advanced threat actors by combining efficient Security Operations and technology such as SIEM, SOAR and EDR.
Mitigating the risks of data loss by email
Richard Fridge, Sales Manager – Zivver
Richard helps organisations to prevent data leaks and ensure sensitive information doesn't end up in the wrong hands by providing innovative control throughout the whole outbound email communications process.
Augmenting IT Ops with Managed SecOps
Iain Slater, Director – Barrier Networks
Iain is the Sales Director at Barrier Networks and has worked in cyber security for almost 15 years. He started his career in cyber security at Bloxx, a Scottish technology company that was eventually acquired by Akamai. Since then he has worked in both sales and security architecture, utilising his experience and knowledge to help organisations of all sizes improve their cyber security posture.
Time

(Thursday) 12:30 am - 5:00 pm
Location

Royal College of Physicians Edinburgh (RCPE)

11 Queen Street, Edinburgh EH2 1JQ
Organizer