10sep10:30 am1:30 pmData Analysis Taster Session
Event Details

Experience Data Analysis with CodeClan!

Learn the basics of data analysis and try your hand at writing code, by coding along with one of our instructors. Experience our immersive style of teaching and get an idea of what's involved in a data role, during this remote taster session.

If you're thinking about a career in data and want to test out our learning style first, this is the perfect session for you!

We've designed this specifically for people thinking about learning data analysis, through our 14-week intensive Data Analysis course. It's also an ideal way for employers to understand more about the skills required of any staff looking to upskill.

What you'll experience

– Import your data into R
– 'Wrangle' your data: that is, clean it and get it ready for analysis
– Calculate some simple statistics
– Effortlessly produce high quality graphs and figures
– The best way to learn is by doing: get a feel for how we teach data analysis at CodeClan by taking part and coding along. If you would like to code-along, please follow these instructions on how to set up your laptop – https://codeclan.com/wp-content/uploads/2020/06/Data-Analysis-Taster-Instructions.pdf

Perfect for

– Novice analysts & people interested in a career in data analysis.
– Anyone interested in our 14-week Data Analysis course.
– Anyone who has attended one of our Webinars or Open Evenings and wants to experience data analysis and our learning environment before applying.

We recommend that you attend a webinar about the courses you are interested in before attending a taster session, this will fill you in on lots of details that you'll be curious about during your taster session!
Time

(Thursday) 10:30 am - 1:30 pm
Organizer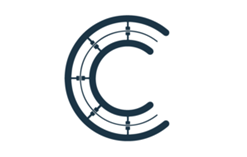 CodeClan Clockwise Offices, Glasgow, G2 3BZ