11mar6:00 pm9:00 pmDesigning With Data: The Future of Games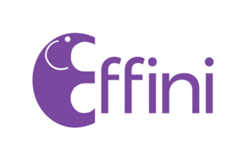 Event Details

Data science company Effini, and INGAME, the creative research and development centre in Dundee, present Designing With Data – an exploration of the use of data in the rapidly evolving global videogames market.

With the war for attention becoming ever fiercer, how can game developers ensure their games compete? Does designing with data mean creativity is dead? Do programmers, artists and producers now have to become data scientists?

In a world driven by data, where does fun fit in?

If you are involved in designing, developing, deploying, studying, teaching or writing about games (or data), this event is for you.

Our keynote speaker, Luke Dicken, the Director of Applied AI for Zynga will explore how game developers use data in the age of Artificial Intelligence.

We then welcome an expert panel from Scotland's games industry for a lively debate on how data is being used within the local sector.
Keynote
Beyond "Data-Driven" – Reimagining Game Development for the AI Age
Zynga pioneered the idea of Data-Driven game development at a time when analytics wasn't a common place thing within the industry. These days though, it's hard to get away from headlines about Big Data and the AI Revolution – Analytics has become commonplace and vendors queue up to provide easily integrated SDKs. Everyone has data, everyone calls themselves "Data-Driven" – but what comes after that? Join Dr. Luke Dicken as he returns home to Scotland to explore the Galaxy Brain of what lies beyond simple Data-Driven game development, and the implications it has for game design and creativity more generally.
Speaker
Dr. Luke Dicken is Director of Applied Artificial Intelligence at Zynga Inc where he leads a team driving innovation at the intersection of AI, Analytics, Game Development and Computational Creativity. Luke's long term passion lies in using AI and data-centric tools to empower game creators to provide engaging and immersive experiences and democratise game development through technology. He was named as one of Develop magazine's "30 Under 30" for 2013, and was listed as the #1 most influential person in game analytics in 2018, but hasn't found a subtle way to work either of these into a bio.
Panel
Event Details
18:00 – 18:25 Check In and networking (coffee/tea/refreshments)
18:25 – 18:30 Welcome (Jo Watts – Founder, Effini)
18:30 – 19:00 Keynote speaker (Luke Dicken, Zynga)
19:00 – 19:15 Questions from the floor
19:15 – 19:30 Comfort break
19:30 – 20:00 Panel discussion (chaired by Brian Baglow)
20:00 – 20:15 Questions from the floor
20:15 – 21:00 Networking
Filming/Photography
Please be aware that photography and filming may take place during the event. The photos and video may be used to promote future events on the DataFest and / or The Data Lab websites and social media channels and on digital and/or print/promotional materials.
If you do not wish to be included, please let the event organiser know on the day and we will give you an identifier so the photographers / videographers know not to include you.
For information as to how The Data Lab uses personal data please see the privacy policy at https://www.thedatalab.com/privacy-policy/.
Time

(Wednesday) 6:00 pm - 9:00 pm
Location

Malmaison

44 Whitehall Crescent, Dundee, DD1 4AY
Organizer