08sep9:00 am10:00 amDigital Diversity Group: The Age of Tech
Event Details

Your Digital Diversity Group hosts, CodeClan, supported by Lloyds Banking Group, will be discussing and celebrating all ages in tech; the barriers people face due to their age and what opportunities are supported in the tech industry over others.

From older career changers to the young leaders, and everything in between, there's a lot to explore, unpick and support.

Join us for an engaging and interactive start to the day, sign up and share with your friends, family and colleagues.

Speakers

Sally Goble – Engineering manager, Attest

Sally is an engineering manager at Attest, a medium sized start up based in London. She has been working in tech for over ten year and has been lucky enough to work in a broad range of companies; from a 100 year old national newspaper to a hypergrowth start up. She's really enjoying working in a company which is human scale now!

Sally could be billed as a 'serial career changer' as she's on her third career right now. She started out as a sound engineer in the theatre, then worked as a freelance IT consultant to publishing companies in the early ages of desktop computers, and then moved to tech in her early forties.

Mike Ritchie – Software Engineer, Evolved

Mike Ritchie is a software engineer working on software development for embedded systems, hardware design, and model-based systems engineering.

Experienced, older techies often come under pressure – sometimes subtle, sometimes not – to move into managerial and non-tech leadership roles. Mike's going to talk about the flawed assumptions that drive this, and the unintended consequences for team diversity.

We'll follow up the event with any slides and resources discussed, as well as a recording of the session!

Janet Onyia – Technology & Business Integration Architect, Accenture

Janet delivers large-scale Platform Transformations in the Financial Sector. She has advised business leaders and policy-makers on Ethics within Data and Applied Intelligence in relation to Inclusion and Diversity. Passionate about Intrapreneurship, she's established two key internal communities covering gender inclusion within Technology and another for Black colleagues.

As a Founder of TivityPod (a platform for booking children's extra-curricular activities for schools and parents) and Fellow on the Founders Forum 'Founders of the Future Fellowship' programme, she's considered to be among the UK's most promising Tech Founders under 30.

Janet is a mentor for young entrepreneurs as part of the Young Entrepreneurship Scotland programme and sponsors young people from underrepresented backgrounds into Tech.

————————————–

How to join

The event can be accessed through the Eventbrite Online Event Page. You will receive a reminder before the event begins, linking you to this.

You don't need an account to join, simply click on the link at the start time of the event and follow the instructions through to connect.

Your camera will be hidden and your microphone automatically muted to avoid feedback. We'll explain during the event how to interact with us using your audio, written questions and other interactive features.

This event will be recorded.

If you have any questions about connecting to or the format of the event, or if we can make it more accessible to you please email our Event Manager, Kate at events@codeclan.com or call 078 0400 6656.
Time

(Tuesday) 9:00 am - 10:00 am
Organizer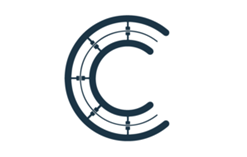 CodeClan Clockwise Offices, Glasgow, G2 3BZ