16janAll DayDigital Skills Partnership's National Student Software Development Competition – Launch Event
Event Details

The Digital Skills Partnership's annual National Student Software Development Competition is an innovative collaboration between industry and academia.  It provides you with experience of real-world challenges in the software development process by bringing together learners with varying levels of experience and expertise in small teams to respond to an industry brief using industry tools.  The competition begins on the 16th January 2020 and runs for eight weeks.

The Launch Event will cover:
A presentation introducing you to this year's software development project, presented by John Wordsworth-Goodram, Director Consulting – Delivery and Transformation from CGI and Chris Ellis, CTO from CAS Ltd.
Sessions for you to meet with industry representatives to discuss the brief.
This event is for college and university students and by invitation only..  For further details please contact Lesley.Broadwood@scotlandis.com
Organizer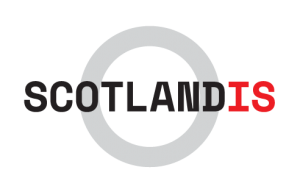 ScotlandIS EventScotlandIS builds, shapes and supports the digital technologies ecosystem.info@scotlandis.com Oracle Campus, Blackness Road, Linlithgow, EH49 7LR