15nov9:00 am5:00 pmInspiring People Confidence – Managers' Bootcamp (Edinburgh)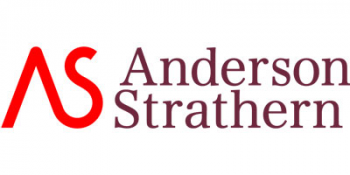 Event Details

In this one-day management bootcamp, Anderson Strathern will cover the knowledge and skills needed to handle key issues within your team, including conduct, coaching and improving performance, managing absence, avoiding discrimination, and a great deal more.

The purpose of this session is to enable you as a manager to encourage exceptional performance across your team, through effective management and coaching, in line with your own company's values. We'll combine theoretical and practical training, so there will be interaction and exercises for you to participate in and practice applying your new skills in an inclusive environment.

Let us build your confidence in dealing with these issues at their root. This will help you to manage business risks before they become more onerous. Further, knowing that any arising issues will be handled fairly and reasonably by management will result in happier team members. There'll also be some great opportunities for peer to peer learning and networking.

After this session, you'll be able to provide more value to your organisation. If a difficult situation arises, your new skills will enable you to resolve it in a smoother manner. You'll be more able to mitigate the types of business risk which are produced due to a lack of managerial skill.

All of our delegates will receive a training certificate after completing the course and will have access to resources which will be provided on the day.
Time

(Tuesday) 9:00 am - 5:00 pm GMT
Location

1 Rutland Court

Edinburgh, EH3 8EY
Organizer