09mar12:30 pm2:00 pmISCF Digital Security by Design (DSbD) Phase 1 Briefing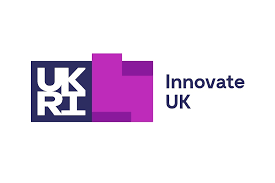 Event Details

Digital Security by Design (DSbD) has launched an up to £6 million two-phase competition for UK businesses and academia to collaborate on digital security by design business-led demonstrators. The competition closes on 26th May at 11am.

The objective of this upcoming competition is to enable 2 or 3 consortia to develop a demonstration of a product and/or service in which DSbD technologies will be used to evaluate the impacts of a DSbD enabled secure solution in a vertical industry segment or in applications that may cut across several vertical industry segments.

Phase 1 is an Expression of Interest (EOI) that will be followed by Phase 2 in which short-listed consortia will be invited to prepare and submit a full project proposal.

The purpose of this briefing event is to provide information on the scope and requirements of the competition and to help guide potentially interested applicants along the EOI process.

The briefing event is expected to be particularly relevant to the following organisations:
End-users / early adopters operating in an industry sector(s) requiring secure products or services
Innovators developing secure products or services
Technology and research providers

About the DSbD Programme
The DSbD programme is producing technologies that have the potential to create a step-change in addressing security from the central hardware up across the software stack of digital systems. In pursuit of this transformative goal, DSbD takes an integrated approach by addressing separate levels of the hardware and software value chain, stretching from cutting-edge technology development, ecosystem enablement, industrial deployment and market demonstration. Find out more here.
Time

(Tuesday) 12:30 pm - 2:00 pm GMT
Organizer