02aprAll Day03Le Tour Du Hack 2022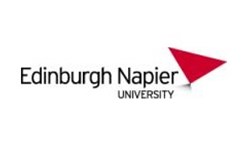 Event Details

ENUSEC's flagship cyber security event of the year takes place on 2nd and 3rd of April at Edinburgh Napier University!!

With heaps of ethical hacking challenges for the Capture the Flag competition taking place on Sunday, and a spectacular line-up of speakers for the conference on Saturday, Le Tour Du Hack 2022 is not to be missed!

Six years ago ENUSEC, Edinburgh Napier University Security Society, set out to create an event which would educate attendees on cyber security through engaging, innovative and unique ways — resulting in the conception of Le Tour Du Hack.

for the first day, we are building on the success of ltdh19 and keeping our conference day with 2 tracks of a variety of talks covering all things cyber from nontechnical to super technical we hope we have something for everyone! And if you want to try your hand at presenting please reach out at ltdh22.enusec.org/cfp concluding with our after party in town keep an eye on our socials for more details.

The second day will be familiar to those who have attended LTDH before; an entire student led and organised ethical hacking Capture the Flag event, focusing on engaging, practical and technical content. Hundreds of students and professionals come together from all over the UK to learn and develop their skills, competing over the day in numerous varied & intense challenges! There are easier challenges for beginners, harder challenges designed for the very best and everything in between.

Both days will start and 9am and will finish at approximately 5-5:30pm. Lunch and coffee will be provided at both.

Attendee T-Shirts only come with the Conference Day Ticket.

Tickets include access to the official open bar after party on Saturday evening.
Time

april 2 (Saturday) - 3 (Sunday) BST
Location

Edinburgh Napier University, Craiglockhart Campus

219 Colinton Road, Craiglockhart, Edinburgh, EH14 1DJ
Organizer