15jun10:00 am1:30 pmMigration and the Scottish EconomyImpacts of the new UK immigration system and options for the future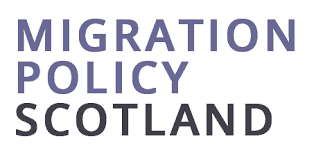 Event Details

How has the new immigration system impacted business and the Scottish economy? This Migration Policy Scotland Labour Migration Event brings together experts and business leaders to examine the impact of the new immigration system. We are working to understand better how sectors and businesses are adapting. We want lead a discussion that explores the options for mitigating negative impacts.

Confirmed Speakers:

·         Prof David Bell, University of Stirling and University of Edinburgh

·         Marc Crothall, CE, Scottish Tourism Alliance

·         Prof Sergi Pardos-Prado, University of Glasgow, member of the Migration Advisory Committee

·         Donald Macaskill, CEO, Scottish Care

·         Shan Saba, Brightwork Recruitment Agency

·         Elaine Cameron, CE, Refugee Survival Trust

·         National Farmers Union Scotland (speaker tbc)

Migration Policy Scotland is a new, independent think tank working to promote constructive approaches to migration. We offer a home for open discussion and informed response to the opportunities and challenges migration bring.
Time

(Wednesday) 10:00 am - 1:30 pm BST
Location

COSLA Conference Centre

19 Haymarket Yards