16novAll Day18OVHcloud Ecosystem Experience 2021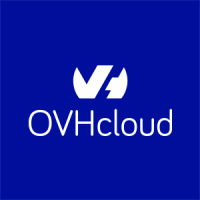 Event Details

To support you with decision-making and outlining your strategy, there will be:
Wide coverage across various time zones: EMEA, Americas, APAC
A variety of sessions: success stories, roundtables, demos, and tech masterclasses.
A wide range of themes covered: PaaS, IaaS, containerisation, security, networking, healthcare, sovereignty, energy-efficiency, and much more.
Speakers from a variety of backgrounds: users, contributors, experts, and partners from tech, manufacturing and sales sectors.
Harness the power of our ecosystem to accelerate your growth. Our virtual event will be held live from 16 – 18 November 2021. Sign up today to get additional perks for registering in advance!
Click the 'Learn More' link below to register or to find out more.
Time

november 16 (Tuesday) - 18 (Thursday) GMT
Organizer