18febAll DayPublic Sector Cyber Security Scotland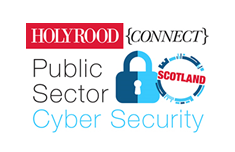 Event Details

The Scottish Government has recently launched Cyber Scotland Week 2020, with the aim of bringing together influencers, experts and the next generation of talent to raise awareness of excellence in cyber resillience and learn about about the latest innovation and challenges in the ever-changing threat landscape.

As a Key Partner in Cyber Scotland Week, Holyrood Connect are delighted to present our 8th annual Public Sector Cyber Security conference, the premier conference for public sector security and IT professionals.

You'll have the chance to hear practical examples of best practice delivered from across the United Kingdom and abroad, plus you'll have the chance to meet and network with colleagues from across the public sector as part of our high-energy interactive sessions.

The conference also provides a forum to hear from innovative technology suppliers who will be on hand to answer your questions and to guide you through a host of products than improve your organisations cyber security and resillience.

Tickets are free for the public sector, but places are limited, so register now to make sure you don't miss out.

Key issues to be addressed:
Up-to-date briefing on the latest in cyber-security practice and policy
Expert analysis of the emerging threat landscape both at home and abroad
Good practice and innovation in preventing, detecting and responding to cyber attacks
Developing a whole-organisation approach to cyber hygiene – improving awareness, culture and behaviour
Horizon scanning: cyber security and emerging technology
Who should attend
The conference is an unmissable forum for senior public sector ICT and security professionals as well as those private sector organisations who supply and partner with the public sector. Delegates at previous conferences have been drawn from central government, local government, police and fire services, health services and further/higher education.
Each previous Cyber Security event has sold out so book early to avoid disappointment.
Organizer

Holyroodevents@holyrood.com