15oct5:00 pm7:00 pmSEO Writing Workshop
Event Details

Whether you're looking to start as a freelance writer or improve copy for your brand, knowing how SEO works and why it's important will open doors to a world of opportunities. And there's no better way to improve your skills than putting pen to paper.

This workshop is aimed at budding copywriters/content writers at any level and complements our Ultimate SEO & Copywriting Course.
Workshop outcomes
During the workshop you will get personalised feedback on your articles from the class and workshop tutor.
After completing the workshop you'll:
Know specific ways to improve your writing skills
Get personalised feedback on getting your article ready for the web
Have a better understanding of whether you're using SEO best practices
Experience others' writing styles and get inspiration for your next article
Workshop format
This workshop is fully online over Zoom. Since it's a writing workshop, you'll be asked to submit an article 4 days before the workshop. You'll then join your classmates in reviewing each other's articles before the workshop and coming up with constructive feedback. During the workshop, we'll go through your article and everyone will have a chance to discuss the positives as well as ways to improve.
About the teacher
Kathryn Strachan is the Managing Director and Head of Copy at Copy House Ltd., a content marketing agency specialising in technology and FinTech content.
Kathryn launched Copy House in April 2019 after working in-house at digital agencies and then successfully running a freelance copywriting business. Her copywriting business quickly transformed into a content marketing agency with a seven person team and globally renowned clients including Klarna, Travelex, Cigna and Lloyds Bank.
Kathryn's unique approach to employee management has allowed her to build a positive workplace culture and thriving organisation. As the Managing Director, she oversees the company's daily operations and keeps the team working hard towards their shared goal of 'creating a world where deep tech isn't scary or confusing.'
When she's not managing her team, Kathryn runs several SEO and copywriting workshops and training courses including the acclaimed 11-week Ultimate SEO & Copywriting Course.
Kathryn's achievements also include:
Shortlisted Small Business of the Year Edinburgh 2020
Speaking at MoneyNext on How to Market Blockchain
Judging the 2020 Content Marketing Awards
Interviewing FinTech leaders as an Everly journalist
Find out more about Kathryn by visiting her LinkedIn profile where you'll find frequent posts and articles on entrepreneurship and female leadership.
Time

(Thursday) 5:00 pm - 7:00 pm
Organizer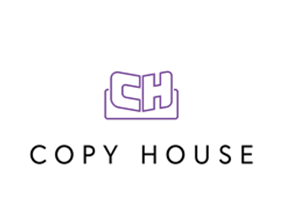 Copy HouseCopy House is a content marketing agency with a passion for words and an appetite for progress. We work with technology brands to bring their vision to life and create valuable content on emerging technologies like blockchain, cloud/cyber security, AI and IoT. Get in touch to find out how we can add value to your company and help you attract new customers through content marketing.info@copyhousecopywriting.com