17sep1:30 pm4:00 pmSoftware Development Taster Session
Event Details

Experience Software Development with CodeClan!

Learn the basics of software development and get an idea of what a typical day at CodeClan looks like, with one of our instructors. There's the option to code-a-long with the session to truly experience our immersive style of teaching and the skills required of a coder!

If you're thinking about a career in software and want to test out some of the skills required first, this is the perfect session for you!

We've designed this specifically for people thinking about learning software development, through our intensive 16-week Professional Software Development and 12-week Web Development (Highlands) courses. It's also an ideal way for employers to understand more about the skills required of any staff looking to upskill.

What you'll experience:

– Watch some live coding, and if you like, code-along yourself. We'll give you the link during the session!
– Learn some of the fundamental building blocks of programming languages.
– Understand what it means to write clean code and why it matters.
– See that you don't need to be a maths genius to become a great software developer!
– Gain insight into the friendly, enthusiastic and immersive learning experience at CodeClan.

Perfect for:

– Novice coders & people interested in a career in software development.
– Anyone interested in our 16-week Professional Software Development or 12-week Web Development courses.
– Anyone who has attended one of our Webinars or Open Evenings and wants to experience software development and our learning environment before applying.

We recommend that you attend a webinar about the courses you are interested in before attending a taster session, this will fill you in on lots of details that you'll be curious about during your taster session!
Time

(Thursday) 1:30 pm - 4:00 pm
Organizer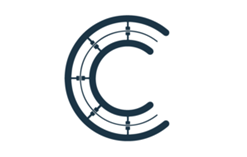 CodeClan Clockwise Offices, Glasgow, G2 3BZ