24jun3:00 pm4:30 pmFeaturedMaintaining Business Continuity and preparing your business for the future
Event Details

While your company may be managing to survive and continuing to conduct business, there will still be additional concerns to consider for the near future.

We want to help you to have a smooth continuation of business in this new working environment and to support you in preparing for the future. 

We have brought together a panel of experts to provide information and answer your questions on the following areas:
Company culture – How do you maintain your culture while continuing to work remotely?

IP – How do you understand and protect your IP?

Financial Readiness – How can you use this time to review and prepare your investment pitch? 

Planning for internationalisation and exporting – What do you need to include in your strategy and how can you break in to the global marketplace as markets begin to reopen across Asia, Europe and North America. 

Trade strategy for the UK Tech industry – What changes have recently been announced that can help you boost digital trade? 
Join us on 24th June to hear from:
We will be joined by:
Ross Tuffee

,

founder of Dogfi.sh

and

Susan McRoberts of The Curated Consultancy

who will tackle the nuances of the small business culture and how to maintain this while working remotely.

Martin Sloan of Brodies LLP

who will discuss understanding and protecting your IP and the impact to your IP of so many products relying on consumer data.

Gary Torbett

from the Financial Readiness team at Scottish Investor Bank (SIB) who will cover his hints and tips for ensuring your investment pitch is still appropriate for each stage of your business growth, as well as pitfalls to avoid. 

Hina Khan

 of Spire Global UK who will discuss the strategy they adopted for taking business global, give you hints and tips and hopefully make your journey easier.

Ian M Houston of Clydebuilt International

who will detail his findings over the years as an international policy advisor on how best to leverage your companies connections and location to build your market in international waters.  Ian is also the Washington DC representative for Scottish Business Network and so ideally positioned to give advice on how to promote your company in the USA.

Samira Gazzane, Head of Policy for Technology and Advanced Manufacturing, DIT

who will present on the recently announced

 future trade strategy for the UK tech industry 

which details the measures UK Government will implement to boost digital trade and help turn the UK into a global tech powerhouse.
Time

(Wednesday) 3:00 pm - 4:30 pm
Organizer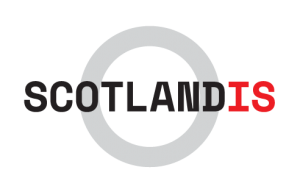 ScotlandIS EventScotlandIS builds, shapes and supports the digital technologies ecosystem.info@scotlandis.com Oracle Campus, Blackness Road, Linlithgow, EH49 7LR