07jul2:00 pm3:00 pmThe Big Data Show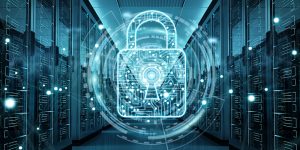 Event Details

Edinburgh-based Civic Digits Theatre Company (founded by Clare Duffy), are hosting a FREE performance of their technically ground-breaking The Big Data Show, in July as part of Edinburgh Science Festival.

The experience (for anyone age 10+) cleverly blends performance, gaming and digital magic to explore cybersecurity and data citizenship.

Who knows what about you online? What are you agreeing to when downloading an app? Who has access to your secrets? How do you stay safe and sane in a digital age where friendships are often counted in likes and expressed in emojis? Digital magicians Cy and Bug are here to help.

They tell the story of teenage hacker Rupert Goodwins, who demonstrated to BBC news in 1984 how he and his friends could access Prince Philip's email account, sending emails as Prince Philip. His friends were arrested and the case instigated new cybercrime legislation, leaving Rupert with lifelong anxiety about online security.

To take part, you'll need a smart device and a screen. Your name and email address details will be shared with Civic Digits Theatre Company for the purposes of sending you joining instructions and pre-arrival information ahead of this online event, which takes place on a bespoke platform. Civic Digits will not use this data for any other purpose.

Only one ticket is required per household.
Time

(Wednesday) 2:00 pm - 3:00 pm BST
Organizer