10feb(feb 10)9:00 am12(feb 12)5:00 pmUsability & UX - Foundation Certification (CPUX-F)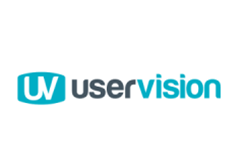 Event Details
Overview
Our Certified Practitioner for Usability and UX Foundation (CPUX-F) training and certification exam is ideal for learning how to apply user-centred design (UCD) and UX to design successful products.
Developed in association with the International Usability and User Experience Qualification Board (UXQB), this comprehensive training and qualification exam leads to the internationally recognised CPUX-F qualification, which is independently assessed/certified by International Software Quality Institute (iSQI).
Following the user-centred design process of International Standard ISO 9241:200, the training covers best practice from user research through to solution design and evaluation with plenty of opportunities to apply practical UX skills taught during the course.
What will I learn?
The first two days of training cover the fundamentals of usability and user experience including:
How to apply user-centred design principles and guidelines from the earliest stages of user needs research through to final evaluation
Understanding and defining the context of use: procedures for analysis, user observation, interviews, developing personas, scenarios, customer journey maps, and identifying user groups
How to gather and specify user needs and requirements including designing for accessibility
Information architecture analysis techniques for effective navigation design
Designing solutions: interface design guidelines, creating prototypes, dialogue principles, accessibility and best practice in error messaging
Usability testing and other evaluation methods: a step-by-step approach to preparing and running usability tests, applying heuristic evaluations and designing insightful surveys
Integrating UX with agile development and Lean UX techniques
On the third day we conduct a 'crash course' in the morning then review the materials from the first two days to prepare for the exam. There are no exercises but rather a focus on the most important topics, discussing key questions and conducting a mock exam. Then in the afternoon we hold the certification exam for the CPUX-F qualification.
Is CPUX for you?
If you want to prove your knowledge of UX and ensure it is completely up to date, then this course is for you. The Foundation certification is perfect for UX Designers, Product Managers, Business Analysts, Software Developers and Designers who need to know the processes and procedures for delivering a great user experience. It will also help anyone working in UX, or who wants to learn how to apply the full user-centred design process to create compelling, intuitive experiences based on user research and best practice. With the CPUX-F training and qualification exam you will:
Ensure that your knowledge of usability and user experience is up to date and certified
Gain knowledge and skills that follow the best practices and established conventions
Prove your knowledge of usability, user experience and user-centred design
Build knowledge and skills applying the established best practices for user-centred design
The CPUX certification is a great way to demonstrate your skills and gives you the qualification needed to advance to the higher certificates in the areas of Usability Testing (CPUX-UT) and User Requirements engineering (CPUX-UR).
What is CPUX Training and Certification?
Certified Professional for Usability and User Experience – Foundation Level (CPUX-F) is the international standard developed by the International Usability and UX Qualification Board(this will open in a new window) for qualifying individuals who are professionally involved in developing or ensuring the usability or user experience of products. The UXQB is a consortium of internationally recognised experts in usability and user experience. It was founded in 2013 in order to systematically promote a unified international certification program for UX professionals.
The CPUX Certifications are officially recognised by the national UX bodies in several European countries and the curriculum is continuously updated to reflect the best practices in the field. You can read more about UX certification at www.uxqb.org/en(this will open in a new window), where you can also find curricula and example questions for the certification exam.
Course modules & prices
CPUX-F comprises of two separate modules, taught over three days and you can choose how you get this qualification. You may want to attend all training modules, or, if you're experienced, just take the condensed 'crash-course' and the exam. The options are as follows:
All modules (1 and 2): £1,295.00 (includes 25% discount when you both modules)
Module 1: £1,150.00 – Classroom Course, runs over the first 2 days of the course
Module 2: £645.00 – Crash Course and Certification exam on third day; a half-day intensive review of the entire curriculum and rehearsal certification test, followed by the test and certification
Group discount – If three or more people from your organisation want to come, or if you'd like us to bring the training into your organisation, we can offer further discounts. Please contact us for further details. If you're interested in the course but can't attend these dates or location, let us know and we can keep you informed of future sessions.
Cancellation policy
The following cancellation policy applies to all bookings made:
30 days or more before training – full refund or attend a future course date
15-29 days prior to training – 50% refund
7-14 days prior to training – 25% refund
6 days or less prior to training – no refund
You are most welcome to send a substitute for the originally booked delegate at any time by notifying us of their details. User Vision reserves the right to cancel all or parts of the course if an insufficient number of people register for the course.
Time

10 (Monday) 9:00 am - 12 (Wednesday) 5:00 pm
Location

User Vision

55 North Castle Street, Edinburgh EH2 3QA
Organizer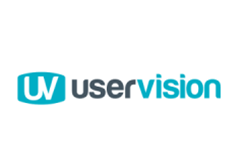 User VisionUser Vision is Scotland's leading usability and accessibility consultancy providing services such as usability testing expert evaluations web accessibility evaluations and testing information architecture testing and user needs assessment. Our focus is on improving usability of the web site or system to help clients gain the competitive advantage of improved ease of use. Improved usability and accessibility provides increased online conversions faster development processes and more satisfied customers. Our clients include Dell computers Royal Bank of Scotland the DTI Scottish Widows Intelligent Finance Pfizer Scottish Enterprise the Office of the E-envoy and many other leading companies and organisations. User Vision, 55 North Castle Street, Edinburgh, EH2 3qQA