30jun1:00 pm2:00 pmUsing Data for Fearless Marketing Functions in B2B and Beyond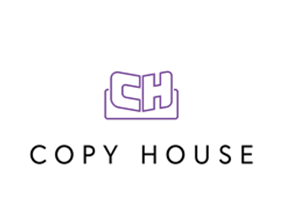 Event Details

Join Copy House on Thursday 30th June at 1PM for an interactive roundtable with our industry panel who will discuss how CMO's can Use Data for Fearless Marketing Functions in B2B and Beyond.

Marketing teams are inspired by creativity. In the B2B space, campaigns have to be out of the box to stand out and drive engagement in an ever-changing marketplace. However, marketing has changed drastically in recent years. It's no longer commercially viable to make assumptions. Marketers have to use data to power their creativity and stay competitive.

Brand longevity depends on CMOs and marketing teams delivering data-driven insights that elevate strategic decision-making. Improvements must be made with each campaign, increasing ROI and informing future steps to level up marketing efforts.

It's the only way to stay relevant, establish greater trust in the boardroom, and create campaigns capable of conversion.

Despite this, there's still a sense of unease among marketers when it comes to data — its use, relevance, and ability to predict the future. Paired with changing regulations and the upcoming death of third-party cookies in Chrome, marketing teams may struggle to collect relevant and accurate data in future. Unless they act now.

So, how can marketing teams make a successful shift towards data-driven marketing functions?

In this month's TechTalks, Kathryn Strachan will join other data experts and marketers to talk about how to use data to create a fearless B2B marketing function and ensure the future success of your brand.

The experts will discuss:
How to successfully navigate the shift in marketing functions between pure creativity and data-driven marketing
How to successfully make data-driven decisions, by collating, analyzing, and reporting on the right data sets available to upscale your B2B marketing efforts and stay relevant to your desired audience and the boardroom
What does the future of data-driven marketing look like after the death of 3rd party cookies on Google?
Will data be responsible for killing creativity and human-centricity in marketing efforts, or will it enhance these efforts?
How can marketing departments use their data-driven insights to help accelerate other business decisions by working closely with CTOs and other department heads?
Time

(Thursday) 1:00 pm - 2:00 pm BST
Organizer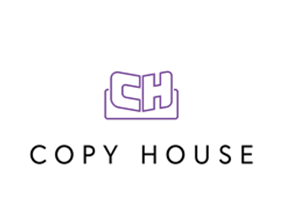 Copy HouseCopy House is a content marketing agency with a passion for words and an appetite for progress. We work with technology brands to bring their vision to life and create valuable content on emerging technologies like blockchain, cloud/cyber security, AI and IoT. Get in touch to find out how we can add value to your company and help you attract new customers through content marketing.info@copyhousecopywriting.com