Read this blog from Celerity, offering tips and advice to prevent burnout and overwork in your IT team.
With technology guiding almost every aspect of our business, organisations run the risk of an overworked IT team. The continuous drive to minimise costs, do more with less and pull "all-nighters" can leave several IT workers feeling burnt out and trying to cut corners rather than following the correct procedures. In this article, we will share valuable tips on reducing burnout in your IT team.
DANGERS OF AN OVERWORKED IT TEAM
In a study published by CSO Forum, 61% of respondents indicated that their cybersecurity teams are understaffed. This means a higher workload for the existing team members and an increased risk of burnout, which can ultimately result in mistakes, security threats, productivity loss, and much more. In fact, a news report from 1Password revealed that security professionals are reporting even higher rates of burnout – and almost one-third say they are searching for new jobs, or they are about to quit.
Thus, before we move on to discuss how to reduce burnout in the IT department, let's first take a look at the dangers of an overworked IT team.
1. EXHAUSTED EMPLOYEES
Overwhelmed and overworked workers are prone to making more mistakes or missing critical details from not getting sufficient rest. For instance, because of IT burnout, the team can become slow in updating security information. This can create a window of opportunity for hackers.
2. REDUCED PRODUCTIVITY
IT burnout can also reduce the productivity of employees in the IT department, and thus, they might not feel motivated to perform their jobs correctly. For instance, if the IT team designs an excellent security plan but fails to rigorously enforce it due to lack of motivation, the entire policy will be rendered useless.
3. HIGH EMPLOYEE TURNOVER
If members of your IT team feel overwhelmed by the amount of work they do, they might plan to leave your organisation in favour of one that offers a manageable workload and better work hours. This can lead to high turnover.
The resignation of existing employees can put increased pressure on remaining employees who might have to work even more. This can exacerbate burnout and further reduce productivity.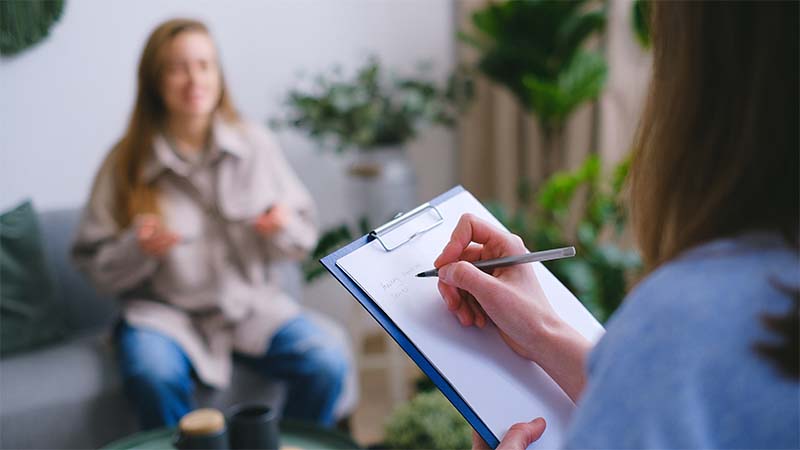 TIPS FOR REDUCING BURNOUT IN YOUR IT TEAM
Here are some proven strategies to reduce burnout in your IT team.
1. ENSURE WORKLOAD IS MANAGEABLE
To prevent workload from building up and becoming unmanageable for your team members, it's important that you keep track of how team members are coping. This can be as simple as sending them a quick message to check in on them.
When delegating work to employees, remember to consider people's personal engagements. Acknowledging your team members' work-life balance will help to manage workloads better.
Plus, if you believe that one of your team members has a particularly heavy workload, encourage them to take a break to reduce their stress levels and help them prioritise effectively. This way, they will be able to deal with their workload efficiently.
2. SET REALISTIC DEADLINES
Flexibility is important to prevent your team members from having irrational deadlines and minimise the chances of burnout. Especially during the current pandemic, it's imperative to understand that your team members' circumstances might not be the same as before. For instance, they might be working from their bedroom with limited access to the internet.
Being flexible with deadlines will also give your team members the freedom to innovate, which also benefits the organisation as innovation spurs growth.
To avoid setting irrational and unrealistic deadlines, communicate the schedule of the team in advance to allow your team members to either readjust their circumstances or make you aware of their circumstances.
3. USE AN MSP/MSSP
In order to prevent burnout amongst your employees, you can also use an IT Managed Service Provider (MSP) or Managed Security Services Provider (MSSP) for your organisation.
An MSP is a third-party organisation that remotely manages your end-user systems and overall IT infrastructure. On the other hand, an MSSP provides outsourced monitoring and management of security systems and devices. Some of the services they provide include threat detection, managed firewall, vulnerability scanning, antiviral services, simulated phishing services and virtual private networks (VPNs).
By out-tasking these services to a third-party company, you are effectively reducing the workload of your existing employees, thereby decreasing the likelihood of burnout.
But reducing the chances of burnout isn't the only advantage that an MSP/MSSP offers. In the next section, we take a look at how working with an MSP/MSSP can benefit your organisation.
HOW CAN AN MSP/MSSP HELP?
Apart from decreasing the chances of burnout, an MSP/MSSP can prove to be valuable for your company in the following ways.
1. ENHANCED CYBERSECURITY POSTURE
An MSSP will monitor your networks and systems round-the-clock using advanced security techniques such as predictive analytics to detect and prevent threats. Endpoint protection, firewall management, and application vulnerability monitoring are some of the solutions that might be applied, along with security tools like a SIEM that offers threat intelligence to monitor and detect the latest cyber threats such as Advanced Persistent Threats.
2. EXPERIENCE AND EXPERTISE
Another major advantage of managed IT services is that you onboard a team that has the training, qualifications, experience, and certifications specific to your industry. An MSP offers you access to the best IT administrators with specific skills, negating the need to identify and recruit them yourself.
When you partner with an MSP, your business also gets access to the most recent technology on the market, which can be implemented smoothly and quickly.
3. ASSISTANCE WITH COMPLIANCE MANAGEMENT
Your organisation might be subject to a wide range of regulations. Recent data protection laws such as the EU's General Data Protection Regulation (GDPR) have joined existing laws such as the Health Insurance Portability and Accessibility Act (HIPAA) and the Payment Card Industry Data Security Standard (PCI DSS).
An MSSP will offer support to your company's compliance management program. This can entail automating data collection for compliance reporting, implementing the required security controls, facilitating audits and reports to regulatory authorities.
LAST FEW WORDS
IT burnout is a problem you need to avoid at all costs. Make sure to use the tips and out-task or outsource as much work as possible to reduce the chances of burnout in your IT department.