The initial cohort of West Lothian College's NPA in Cyber Security have completed, and are now looking for entry-level opportunities within cyber.
The 6-Week NPA in Cyber Security at SCQF Level 6 taught students how to protect individuals and businesses from becoming victims of cyber crime, and how to detect and investigate cyber intrusions.
Students learnt the basics of cyber security from legislation to hands on practicals, how to identify security issues and get the skills to protect against them, and discover the identity of those who try to steal personal information.
The course provided them with a solid foundation in cyber security and led to enhanced knowledge of cyber security and digital forensics, which in turn can improve skills or lead to employment/further study in the sector.
Read more about the graduates of the NPA and their new-found skills in the case studies below.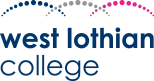 Case Studies
Aigerim Aitomova – A technologist with a background in Software Engineering and Computer Science, Aigerim undertook the course as she was interested in pursuing a career in ethical hacking.
Pawel Swiechowicz – Coming from the financial services industry, Pawel is keen to obtain an entry-level position as a penetration tester following his completion of the NPA.
Prathibha Kottapalli – This course has allowed Prathibha to learn skills such as using Linux commands, penetration testing and applying different softwares to find digital evidence. She hopes to secure a position as a Cyber Security Analyst.
Shahan Mohammed Ehtesham Uddin – Shahan would like to secure a role in ethical hacking or as a Cyber Security consultant, following his experience of the NPA.
Sophie MacColl – Also a graduate of West Lothian College's Digital Science course, Sophie is keen to further her learning on digital forensics and ethical hacking.
Adriana Cerghizan – Adriana has learned how to apply a forensic approach to challenges, as well as different aspects of data security, digital forensics and ethical hacking, and would like to secure a role that utilises these skills.
If you are considering hiring or are currently recruiting for an entry level IT role that you think our candidates could fill, please get in touch with nicola.taylor@scotlandis.com