A team from Edinburgh-based independent connectivity consultancy, FarrPoint, in partnership with Highlands and Islands Enterprise, has travelled to Orkney with a mission to inspire more youngsters into a career in telecoms.
Attracting fresh talent into the sector is badly needed, according to recent research which suggests more than 60% of telecoms engineers are over 50, and 42% of telecoms businesses are reporting a skills gap in the external labour market. In rural and island locations, finding employees with telecoms skills can be an even greater challenge.
As part of the Orkney International Science Festival, which ran from 7-13 September, FarrPoint's Alan Patterson (Telecoms Consultant), Nikki Robertson (GIS Consultant) and Kristina Vard (Head of Marketing) visited Kirkwall Grammar School to deliver two 'Connectivity and the Internet of Things' workshops for young people.
The youngsters who attended got the chance to explore the world of connectivity, check their mobile signal strengths and test some smart IoT solutions. They also learned how to map 4G mobile signal using FarrPoint's mobile mapping tool.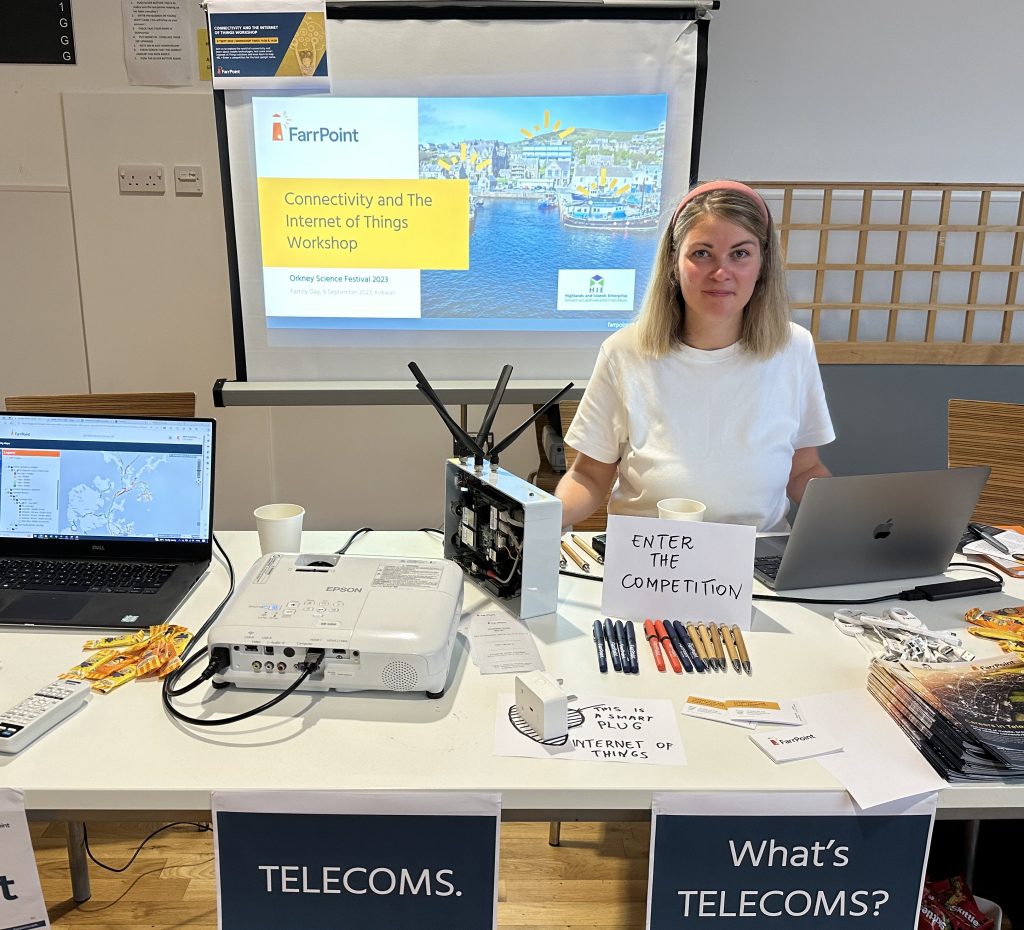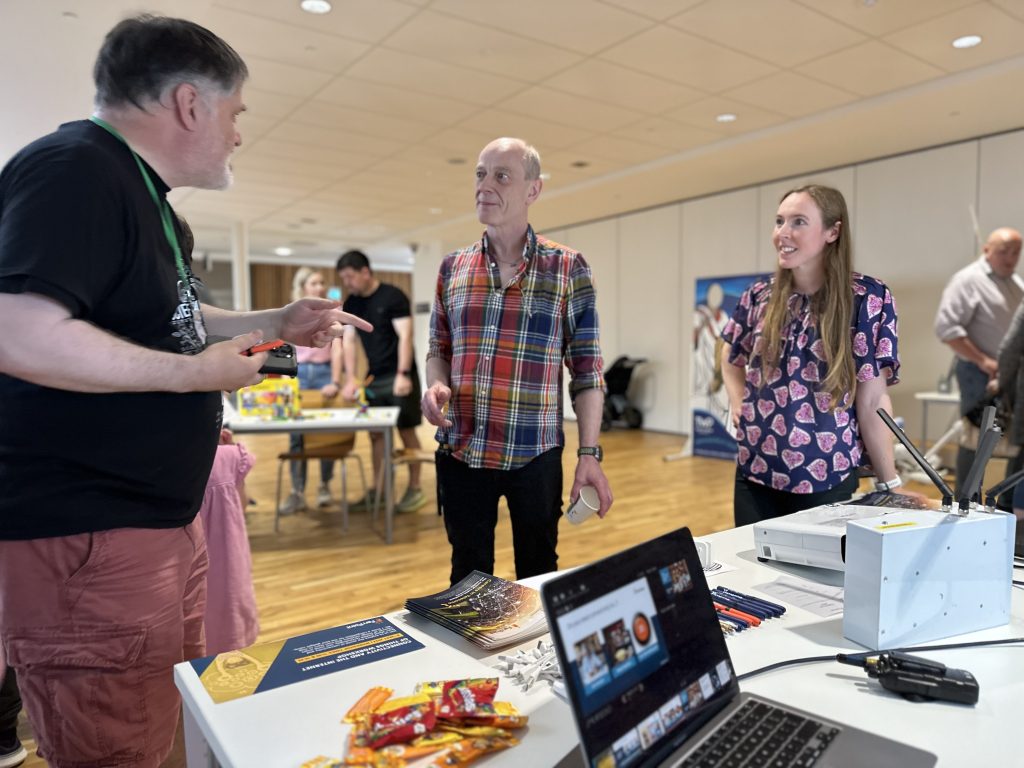 Alan Patterson, Telecoms Consultant at FarrPoint said: "Everyone's talking about careers in STEM more generally, as various industries try to attract more talent, but you don't hear much about working in telecoms, and so it may not be the first career choice that comes to mind! However, it's a sector that has seen huge developments recently and is fast-paced and exciting.
"A job in telecoms could be anything from a satellite engineer who plans and design telecoms infrastructure in space, to a design engineer running the television and internet coverage for major sporting events, a telecom leader planning how high streets and shopping centres function, or in the health sector where connectivity is hugely important to improving health care."
Nikki Robertson, GIS consultant at FarrPoint added: "It was great to see so many young people get involved in our hands-on workshops, which we designed specifically to demonstrate that telecoms can be fun and engaging. There are so many routes into our industry, but if you have an interest in technology and how things work, that is an excellent start.
"Most of us have a smart mobile phone these days and can't imagine a life without the Internet – it would certainly be a very different world to the one most young people are used to! But to keep that rate of progress going, we need more young talent to consider joining the sector."
Maha Abhishek, Deputy Festival Director said: "We were thrilled to have FarrPoint join us at the Orkney International Science Festival's Family Day for young people and their families to delve into the fascinating world of connectivity and the Internet of Things. Their presence added a unique and valuable dimension to our event, shedding light on topics that are often not commonly explored within the vibrant programme of science festivals. This opportunity was especially meaningful for remote communities in Orkney, as it allowed us to engage with these intriguing subjects in a way we rarely get to do."
Andrea Rutherford, HIE's head of policy for Digital Highlands and Islands, said: "The use of Internet of technology is growing all the time in industry, as more and more firms discover the business benefits it can bring. This emphasises the crucial nature of both digital connectivity and digital skills. Engaging young people at the Orkney Science and giving them an insight into how technology and connectivity is applied in business is a great way to encourage many of them to start thinking about potential technology-related career options."