11may9:30 am4:30 pm6th International Conference on Big Data, Cybersecurity & Critical Infrastructure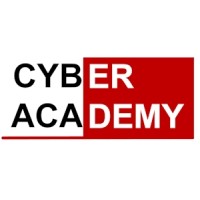 Event Details

The Cyber Academy's Big Data & Cybersecurity conference, this year expands to Critical Infrastructure and Digital Twins.

The event is a lineup of great speakers and panellists from the industry, academia and government.

The conference will have the following thematic sections:

a. Big Data & Cybersecurity

New threats and developments in cybersecurity from leaders in industry and academia.

b. Digital Twins & Critical Infrastructure.

Emphasis is given this year to the Critical Infrastructure sector as well as the rise of the Digital Twins: a digital solution that emulates real-time systems and allows experimentation, testing and stress-testing, without any risk to the infrastructure.

Opportunities range to anything from wind turbines and factories, to traffic and agriculture.

c. Data Protection & IT Law

What happens with GDPR? How is Brexit affecting data protection in the UK? How is IT Law in Ukraine going to play a strategic role to its future?

d. Spin-outs and R&D opportuinities.

Meet the researchers that turned entrepreneurs. The story of TrueDeploy and LastingAsset. Find out how a good idea can turn to a spin-out and attract investors.
Time

(Thursday) 9:30 am - 4:30 pm BST
Location

Edinburgh Napier University, Craiglockhart Campus

219 Colinton Road, Craiglockhart, Edinburgh, EH14 1DJ
Organizer
The Cyber Academy, Edinburgh Napier University