28may9:30 am11:00 amFeaturedA focus on 5G SecurityOPEN TO MEMBERS AND NON MEMBERS
Event Details
The Scotland 5G Centre (S5GC) is established to work with a broad set of economic and social partners to explore, develop and deploy the communications solutions required for the complex environment we find ourselves in. At the core of this is the requirement for safe, resilient and secure connectivity across the 5G networks driving this change.
S5GC will help create the dialogue which brings experts together,  identifies key issues and discusses solutions at a national and global level. Central to this will be a special interest group in 5G Security which will collaborate around a number of webinar events over the coming year.
The first of these will be an introductory event planned for 9:30am on Thursday 28th May hosted by ScotlandIS in partnership with S5GC and the Scottish Government's Cyber Security team. This session will be based around a series of four short presentations of the key issues identified,  followed by a facilitated Q&A panel session involving
Paul Coffey, CEO, Scotland 5G Centre

Greig Paul, Mobile Networks and Security, EEE, S5GC and Strathclyde University

Ciara Mitchell, Head of Cyber, ScotlandIS

Keith McDevitt, Cyber Security Integrator, Scottish Government
Further webinars on a 5G security theme are planned across the rest of the year with focus and format determined by the conversations stimulated and the new partners introduced.
Time

(Thursday) 9:30 am - 11:00 am
Organizer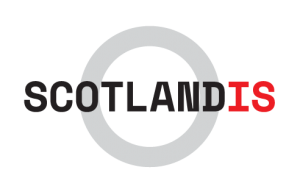 ScotlandISScotlandIS builds, shapes and supports the digital technologies ecosystem.info@scotlandis.com Oracle Campus, Blackness Road, Linlithgow, EH49 7LR