08mar10:00 am11:00 amCan Graduate Apprenticeships address Scotland's digital skills gaps?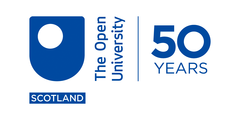 Event Details

The Open University's 2021 Business Barometer found that more than six in ten Scottish employers were experiencing a skills shortage. In the era of 'The Great Resignation' employers need to find new ways to both retain staff through career pathways and attract them into the organisation.

Graduate Apprenticeships are becoming more established in Scotland as one way of addressing skills challenges, in particular digital capability.

In this webinar, hosted by The Open University in Scotland, William Murray, Skills Planning Manager (Digital), Skills Development Scotland, will share findings from a new report into Graduate Apprenticeships.

The annual progress report looks at the experiences of more than 3,500 employers working for more than 500 employers, as Graduate Apprenticeships play an increasingly vital role in helping economic recovery.

The panel will also include Capgemini's Louise Macbean, Apprentice Programmes Manager and Andrea Robertson, Security Team Manager. Andrea is undertaking a Graduate Apprenticeship – BSc Hons Cyber Security and is learning new high-level skills on the job. The webinar provides the opportunity to hear more about the experiences of Capgemini and how the company is utilising Graduate Apprenticeships to address business priorities.
Time

(Tuesday) 10:00 am - 11:00 am GMT
Organizer