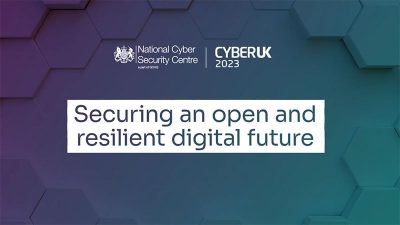 Event Details

Welcome to CYBERUK 2023, the UK's flagship cyber security event run by the National Cyber Security Centre (NCSC).

The theme for 2023 is securing an open and resilient digital future. We face an unprecedented growth in digital and technological development. This will bring huge benefits to society, but it also has the potential to threaten the national and economic security interests of the UK and other free and open societies.

At CYBERUK 2023, we will look to answer some of the most challenging questions facing the international cyber community today:
• What will cyberspace be like in ten years' time?
• Will we be able to secure it so it remains free, open and democratic?
• Will we have nurtured and grown the talent needed?
• Will we have innovated and built the technologies that underpin our values?
• Will we have predicted and mitigated the risks and vulnerabilities?
• Will we be resilient to the threats?

And what will our counterparts in the future say to us if we don't act now?

The event will examine how today's cyber ecosystem – a sector worth £10 billion to the UK economy – can strengthen, join together and innovate in order to resist the threats, be ready for the opportunities and keep the UK the safest place to live and work online.
Time

april 19 (Wednesday) - 20 (Thursday) BST
Location

ICC Belfast

2 Lanyon Place Belfast, BT1 3WH United Kingdom
Organizer

NCSCcyberuk-events@brayleino.co.uk