21febAll Day22Digital Health and Care Scotland 2023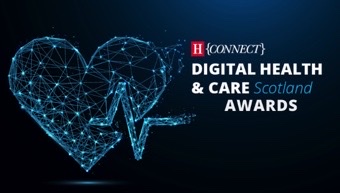 Event Details

We are delighted to announce that Holyrood Connect's 12th annual Digital Health and Care conference will return to Edinburgh on 21 and 22 February 2023.     

The event will bring together health and social care professionals from across the country to explore how digital solutions are vital in the recovery and remobilisation of the NHS and social care system as we learn to live with COVID-19.    

As always, the event promises to explore the most exciting developments taking place across the digital health and social care landscape.   

Delegates will have the chance to: 
Hear about the latest on Scotland's Digital Front Door; the new Data Strategy for Health and Social Care; and the development of the National Care Service

 

Network with stakeholders working across health, social care and housing, including policymakers and industry partners

 

Engage with digital health and care experts during panel discussions, breakouts and demo zones 

 

Expand their understanding of digital health and care and develop professionally with the potential for accredited CPD certification

  

 
We are pleased to be developing the agenda with input from our advisory group:   
Dr Margaret Whoriskey

, Head of Technology Enabled Care and Digital Healthcare Innovation at the Scottish Government

 

Professor George Crooks

, Chief Executive of the Digital Health and Care Innovation Centre

 

Alyson Scurfield

, Chief Executive of TSA

 

Dr Donald Macaskill

, Chief Executive of Scottish Care

  

 
The event is free-to-attend for those working in the public or third sectors. Register now to secure your place. If you work in the private sector, please email us to be added to our waiting list.   
Time

february 21 (Tuesday) - 22 (Wednesday) GMT
Organizer

Holyroodevents@holyrood.com