25febAll Day26Digital Health & Care Scotland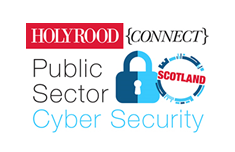 Event Details

Since 2011, Digital Health & Care Scotland has been the premier gathering of senior eHealth professionals from across the Scottish health and social care sector. In 2018, its status was cemented with the launch of the first Digital Health & Care Awards in Scotland – so get ready for our biggest conference yet in 2020.

Key Note Speakers & Case Study Presentations

Throughout the course of the two days, delegates will hear a number of interactive presentations that showcase examples of success. The aim of the case-study presentations is to demonstrate what is possible and to identify transferable benefits that can be applied in your organisation. You will also have the opportunity to get the latest insights from high-profile, keynote speakers and engaging panel discussions.
Time

february 25 (Tuesday) - 26 (Wednesday)
Location

Our Dynamic earth
Organizer

Holyroodevents@holyrood.com