09mar12:30 pm1:30 pmHelp to Grow: Digital

Event Details

Help to Grow: Digital is an exciting new 3-year scheme offered by the Department for Business, Energy and Industrial Strategy (BEIS) to help up to 100,000 small and medium-sized UK businesses to adopt digital technologies that are proven to increase firm-level productivity.  It offers free, impartial advice and guidance via an online platform to help SMEs identify their digital needs, and a financial discount covering 50% of the costs of new-to-firm digital technology solutions, up to a value of £5000.  

Following the scheme's launch in January 2022 to provide discounts on digital accounting and CRM technologies, Help to Grow: Digital is now accepting applications from providers of e-commerce software.

In partnership with ScotlandIS, the BEIS Help to Grow: Digital team will therefore be holding a webinar on 9th March 2022 from  12:30-1:30pm for e-commerce vendors interested in finding out more about the scheme and how to participate. Chaired by Daniel Harrison, Deputy Director for Help to Grow, the event will involve an overview of the scheme and its objectives, eligibility criteria and timelines for applying, followed by a Q&A session at the end.

We very much look forward to introducing you to the scheme and answering your questions. In the meantime, the vendor and product eligibility criteria for e-commerce have been published here: https://www.gov.uk/guidance/help-to-grow-digital-apply-to-become-a-vendor.
Time

(Wednesday) 12:30 pm - 1:30 pm GMT
Organizer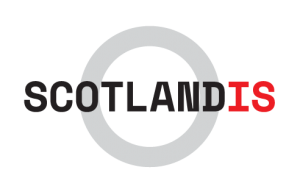 ScotlandISScotlandIS builds, shapes and supports the digital technologies ecosystem.info@scotlandis.com Oracle Campus, Blackness Road, Linlithgow, EH49 7LR