07apr12:30 pm1:30 pmIntroduction to iomart Security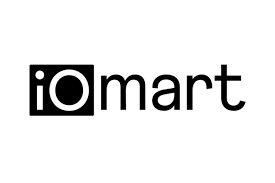 Event Details

Cyber hackers now run a complex, organised and dark economy. In the UK the average cost of a ransomware attack is £1.3 million. Not to mention the damage to your intellectual property, and your end-users.

Security tools and cyber insurance used to be enough. But as cyber insurance pay-outs increase, so have premiums (by as much as 100%) With insurers now looking for an existing clean environment and good cyber hygiene.

There's a growing recognition that security tools are much more effective in the hands of a trained analyst (which is why we thought you might like to hear from one.)

Join our security webinar to learn from one of e2e's cyber security experts.

They protect some of the most sensitive and heavily regulated organisations in the world. So when it comes to cyber security, they really are top tier experts in this field.

During the webinar you'll learn about:

• best security practice using the NIST Cyber Security Framework
• the biggest security challenges businesses face (and how to better protect yourself)
• getting the right balance of people, technology and process
• active threat hunting and how it works
• how to measure return of investment on your security solutions.

Why iomart Security?

Our 24/7 Security Operations Centre (SOC) boasts the most elite UK SC (Security Cleared) analysts in the world with NPPV3 (Non-Police Personnel Vetting Level 3). They're responding to alerts around the clock, while actively hunting for threats before they're anywhere near your business. We take all the hard work and complexity away, so you can get on with the important stuff – running your business.

Join iomart, and e2e assure on the 7th of April to find out more.
Time

(Thursday) 12:30 pm - 1:30 pm GMT
Organizer