23junAll DayMaaS Scotland Annual Conference and Dinner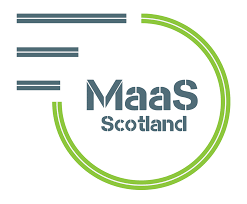 Event Details

MaaS Scotland is delighted to announce that its Annual Conference and Dinner will return in person on Thursday 23rd June at the Hilton Edinburgh Carlton Hotel in Edinburgh.

Now in its sixth year, The MaaS Scotland Annual Conference has established itself as a focal event for those engaged in the development of future mobility solutions. Attendees can expect to meet with a range of figures from across the future transport supply chain, from local authorities and regional transport partnerships to public/private operators and technology providers.

The profile of MaaS has never been higher in Scotland, with the Scottish Government's MaaS Investment Fund now supporting 5 pilot projects across the country and MaaS featuring prominently in key strategic reports highlighting Scotland's approach to future transport delivery and decarbonisation.

This year we will be focussing on the role of MaaS to support the Scottish Government's ambition to reduce car kilometres by 20% by 2030. In addition to discussing the ongoing project programme in Scotland, we will also be hearing from best practice examples from further afield and exploring key thematic areas such as governance and behavioural change.

The final event programme is still being finalised but will include:
Keynote session including presentations from:

Jenny Gilruth MSP, Minister for Transport, Scottish Government
Deborah Paton, Head of Transport Strategy, Glasgow City Council
Chris Hillcoat, Project Lead for Future Transport Zone Personal Mobility, Solent Transport

MaaS Investment Fund Project Overview

Panel session with updates from all 5 pilots supported through Scotland's MaaS Investment Fund

The return of our SME showcase
Interactive afternoon workshops on the following thematic areas:

Behavioural change
Governance and business models
There will also be an option to join us for an evening drinks reception and dinner. This will be an opportunity to continue discussions from throughout the day, developing ideas and creating new contacts in a more casual environment.
Time

All Day (Thursday) BST
Location

Hilton Edinburgh Carlton

19 North Bridge
Organizer