12sepAll DayPublic Sector Cloud 2023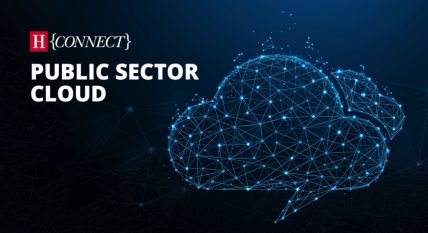 Event Details

Holyrood Connect is delighted to announce the return of its annual Public Sector Cloud event, to be held on 12 September 2023 at Dynamic Earth in central Edinburgh.

It is imperative that public sector organisations across Scotland reflect on where they stand in their own cloud migration and in relation to future strategies for the whole sector.

Public Sector Cloud 2023 will provide an opportunity for a wide range of like-minded professionals to connect in person, exchange ideas, and learn from each other.

You will hear from thought leaders and have the opportunity to ask questions, join the discussion, and learn from real-life experiences with cloud migration and maturity.

The sessions will allow you to explore relevant topics, as we recognise that moving organisations to cloud services requires more than an IT transformation, and instead a business-wide transformation.

Through keynote addresses, panel discussions, interactive masterclasses, and case study presentations, you will gain insight into:
The progress made within cloud technologies and what's next for the Scottish public sector
The skills required to transition to cloud systems
The complexities found as cloud journeys advance
The shifting security needs of cloud systems
The various applications of cloud systems beyond digital data storage.
Public Sector Cloud 2023 will also feature an exhibition, providing an opportunity for you to explore relevant solutions for your organisation.
The event is free-to-attend for those working in the public or third sectors. If you work in the private sector, please email eventsadmin@holyrood.com to be added to our waiting list.
Time

All Day (Tuesday) BST
Organizer

Holyroodevents@holyrood.com