25jun10:00 am11:00 amSales Meetings. How to Avoid Common Mistakes
Event Details

Want to win bigger contracts and projects? Want to increase your conversion rate and sales?

In this webinar I will be sharing with you the secrets to running highly effective sales meetings. A few years ago,we became HubSpot partners and part of the reason was because we were so impressed with our experience of their sales process and wanted to bring it into our business. We implemented it in our business and saw immediate results. Since then we have tweaked and improved it.

One of the best aspects of these sales meetings is that they really add value for your potential customer creating a really positive experience from the outset.

It is a very transparent, engaging process that enables you to establish a really positive relationship from their very first engagement with you.

I will be sharing with you:
Our three types of sales meetings
How to run a 15 minute connect call and qualify your leads
How to run a discovery meeting that results in a powerful proposal
How to run a proposal presentation including the anchoring technique
The importance of not taking the cheese! One of the most common mistakes made in sales
I've completed three sales training courses with HubSpot now and can honestly say it was the best training I have ever had. What I love about this process is how it makes your potential customers feel and the rapport and relationship you build during that sales process.
Join me to find out how you can improve your sales meetings
Time

(Thursday) 10:00 am - 11:00 am
Organizer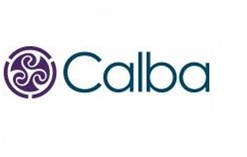 Calba Gyleview House, 3 Redheughs Rigg, Edinburgh EH12 9DQ