24oct11:00 am1:00 pmFeaturedScotlandIS Marketing MeetupScotlandIS Members Only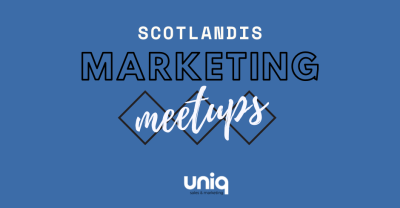 Event Details

Our next Marketing Meetup will take place on 24th October at Microsoft Offices in Edinburgh.

Our mission is to educate and support our members who work in the art of marketing and selling tech or into the tech industry.

Join us at our upcoming marketing meetup, where we're excited to introduce Phil Worms, CEO of FrogSystems, and Ruth McKay, Director of Uniq Sales and Marketing. They'll be discussing:
How tech companies can effectively connect with potential customers.
The shifting landscape of customer behaviour over time.
What strategies work (and what doesn't) in today's marketing environment.
Lessons from the past that can be applied to modern sales and marketing.
This event offers a valuable opportunity to meet fellow marketers in the tech industry, share experiences, and tackle common challenges. Following the discussion, there will be a casual lunch and time for networking.
Limited spots are available, so make sure to secure your place now.
Meet Phil Worms
Phil has enjoyed a very varied career having started as a Corporate Catering Executive and Special Events Manager with BT. Phil eventually moved from Special Events into mainstream BT Marketing, where he was responsible for the creation of a face to face and events sales channel.
In 1993, and recognising the emergence of the internet, Phil left BT to create his own online gift delivery business, a venture that resulted in him winning the inaugural Daily Mail UK Ecommerce award. Following the successful sale of the business to a competitor, Phil joined US based Telco VarTec before moving his family to Scotland and a new role with iomart Group to lead the roll out of UK Broadband. Phil also led a project on behalf of ScotlandIS, Skills Development Scotland and HIE to develop a framework that will support extracurricular ICT initiatives across Scotland – the Digital Xtra Fund.
Today Phil is the CEO of Glasgow based Frog Systems. A mental wellness software company that harnesses the power of live experience video to deliver messages of hope and support to those struggling with life's challenges.
Meet Ruth McKay
Ruth serves as one of two directors at Uniq Sales and Marketing, a company that provides an extensive array of sales and marketing solutions to small and medium-sized enterprises (SMEs) in the UK. Throughout the past 13 years, Ruth has collaborated with a multitude of businesses across the UK, aiding them in their growth endeavours. What sets Uniq Sales and Marketing apart is their distinct expertise in both sales and marketing, seamlessly integrating these two domains.
With an impressive background in the technology sector, Ruth has accumulated years of experience, including her tenure at ScotlandIS. Her enthusiasm lies in partnering with technology firms, where she finds immense interest in the intricate task of effectively conveying intricate technical offerings to audiences with varying levels of technical expertise. This involves crafting compelling narratives and establishing connections with new clientele.
The Marketing Meetup's are a community made up of marketers, business development people and business owners within tech companies or organisations selling to tech companies – book your place now via the 'Learn More' link below.
If you have any suggestions for future Marketing Meetups and topics, you would like us to cover, get in touch with joanne.mills@scotlandis.com.
*This is an event for ScotlandIS members only*
Supported by Uniq Marketing:

Time

(Tuesday) 11:00 am - 1:00 pm BST
Location

Microsoft - Waverley Gate

2-4 Waterloo Place Edinburgh EH1 3EG
Organizer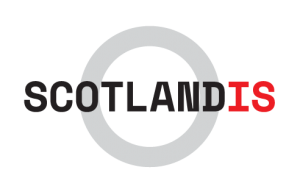 ScotlandIS EventScotlandIS builds, shapes and supports the digital technologies ecosystem.info@scotlandis.com Oracle Campus, Blackness Road, Linlithgow, EH49 7LR