Event Details

SAVE THE DATE

Taking place on the 1st October 2020 in Edinburgh, ScotSoft is the leading tech conference in Scotland. It's an annual festival of ideas and innovation that showcases the best of the Scottish technology sector and brings you sought after speakers from far flung locations.

Running for more than 20 years the event includes a full day Developer Conference, a half day Forum and a chance to meet the next generation of talent at the Young Software Engineer of the Year Awards Dinner in the evening.

Over 1400 delegates enjoy a packed day with speakers drawn from all corners of the world. So why not join your peers across the community to explore, share and be inspired by great speakers and contributors?
Location

Edinburgh International Conference Centre

The Exchange, 150 Morrison St, Edinburgh, EH3 8EE
Organizer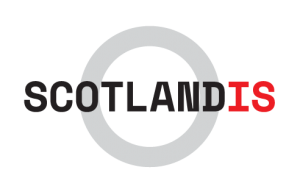 ScotlandISScotlandIS builds, shapes and supports the digital technologies ecosystem.info@scotlandis.com Oracle Campus, Blackness Road, Linlithgow, EH49 7LR