23jun3:00 pm6:00 pmSustainable Space Summit - A Launchpad for Net Zero Ambitions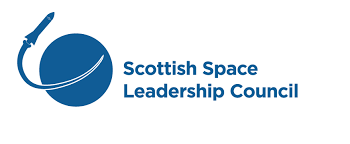 Event Details

Join us for this exciting event to hear about the Sustainable Space Challenges and to learn more about the positive contribution the space sector makes to the environmental and climate change debate.

The event is open to the public and will be hosted by science broadcaster Dallas Campbell and Dr. Suzie Imber, who will highlight the importance of ongoing collaboration around sustainable spacefaring and aim to establish next steps, as we look to COP26 and beyond.

Keynote Speakers:
European Space Agency Director General – Dr Josef Aschbacher
Scotch Whisky Association Head of Sustainability – Morag Garden
European Space Agency Chief Climate and Sustainability Officer – Andrea Vena
Esteemed Judges:
Linda Hanna, CEO at Scottish Enterprise
Richard Dixon, Director of Friends of the Earth Scotland
Dr. Lucy Rogers, Science Author, Inventor and Judge on BBC2's Robot Wars
Andrea Vena, Chief Climate & Sustainability Officer at ESA
Philippa Vigano, Innovative Technologies at NatureScot
Moriba Jah, Director of Computational Astronautical Sciences and Technologies at The University of Texas
Background:
In early 2021, the Sustainable Space Challenges campaign engaged representatives from environmental groups, academia, schools, government and the wider public to urge submissions of environmental and sustainability focussed challenges to the growing and developing UK space sector. The campaign received a high number of submissions that were analysed and rated by a judging panel consisting of organisations such as Scottish Enterprise, Friends of the Earth, NatureScot, the University of Texas at Austin and the European Space Agency.
Three challenges were selected and passed to space sector volunteers to explore collaboratively during a series of workshops, which would ultimately help to better evaluate the carbon footprint of the industry's value chain; satellite manufacturing, launch vehicle production, spaceport activity and satellite data analysis, whilst engaging proactively with environmental groups to identify opportunities to make a positive contribution to wider Net Zero targets.
On June 23rd, the outcomes of the sectoral workshops will be shared with challengers and the judging panel for feedback, in front of an online audience.
Time

(Wednesday) 3:00 pm - 6:00 pm BST
Organizer