09decAll DayThink Cybersecurity for Government 2021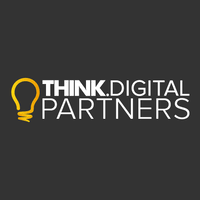 Event Details

Cybersecurity and the government have always been intrinsically linked. Cybersecurity threats against local and central government continue to test both resources and stamina. Now, more than ever, there is a need for vendors and government to come together to find the best way to tackle sophisticated and complex cybercrime. Think Cybersecurity for Government conference program is designed to build bridges across this government-vendor ecosystem. Our events are renowned for delivering to the needs of the industry.

This virtual event will be the most focused cybersecurity-government conference in the calendar. As with all of our events, we work closely with central government departments to ensure the hot topics of the day are covered. Our subsequent debate will open doors and switch on the lights. We aim to provide a platform for the technology that will be genuinely needed in the near future by security teams across numerous public sector departments.

To create value, we speak directly to government cybersecurity professionals to establish their specific needs; this helps build a symbiotic relationship for the buyers and the suppliers which means we can inform cybersecurity suppliers on the service delivery and technology requirements and expectations of the government community.  We will also connect to the wider cybersecurity supplier community to ensure we deliver relevant content to develop knowledge and aid decision making.

Due to a technical issue, you can still sign up for this event via the 'Learn More' link below and registering as Press.
Time

All Day (Thursday) GMT
Organizer