Check out this blog from Converged Communication Solutions, looking at improving home broadband as people continue to work remotely and whether the employer or employee is responsible for this.
For many businesses flexible working is here to stay and like us, you're probably thinking about what that means in practical terms for you and your team. From an IT perspective how do we ensure that employees can work as efficiently at home as they can in the office? This is a question topping agenda's everywhere and moving from a temporary, thrown together home set-up needs a permanent plan. And this isn't just about current employees but future recruits too.
It's no surprise that many home connections have struggled to meet increased demand from the whole family and while this may have been relieved due to schools returning, with a significant percentage of home workers logging on in the evening, they are still competing for bandwidth alongside Netflix streaming and gaming. Accessing cloud-based company software, systems and applications as well as downloading and uploading large files all rely on a quality, secure connection. And with in-person meetings limited or even prohibited, the need for clear and reliable video calling has become a necessity for maintaining that human connection with colleagues, clients, and supply chain.
In its annual survey released in March, Which? found that 69% of internet users had experienced an issue with their connection in the past year. Low speeds and frequent dropouts were the most common problems experienced more often during the pandemic compared to beforehand.
17 full working days lost to poor connectivity
The findings mirror a similar Censuswide UK survey, which revealed that four in five people (85%) said that they have experienced an unreliable internet connection while working from home. Of this group, nine in 10 (89%) home workers were wasting on average just over 30 minutes a day as a result, with one in eight (12%) losing an hour or more. This means over the past year, each person could have wasted a total of 131 hours, that's more than 17 full working days (based on a 7.5 hour day)! When you consider that a Gartner survey revealed that over two-thirds (74%) of companies plan to permanently shift employees to remote work after the Covid-19 crisis ends and that by 2025, an estimated 70% of the workforce will be working remotely at least five days a month., it's clear that to sustain a successful remote working model while maintaining office level productivity, the question of acceptable home broadband quality must be addressed.
There is much debate over how to approach this issue
What constitutes a quality connection? Is it upload or download speed, downtime or security standards? Is a shared work and family connection the best solution? Or what's the implication of installing a dedicated second connection? Is the employee responsible for the service? Or should the contract be paid for by the employer? Could connectivity become the next employee benefit sitting alongside private medical care, life insurance or a company car? Let's look at some of these points.
Analysing existing home connections
A good, if somewhat crude, starting point is to direct employees to a speed test tool like this one from Ofcom which can provide key metric insights compared to average speeds in the area. If your test results return anything upwards of 25Mbps, you should be able to work effectively from home, even alongside several other members of your household. However, if your results come back at 10Mbps or less, you will probably need to take action to improve your internet. Asking people to report these results, as well as specific issues, to a dedicated line (manned by your IT Team or ISP) will also help to build up a picture of the frequency, day of the week, time of day and tasks being undertaken when the outage occurred.
Troubleshoot and test again
Once a poorly performing connection has been confirmed, there are some simple steps that should be taken before retesting:
Start by checking if your wi-fi router is plugged straight into the master socket (where the telephone enters your home). This is usually found in the hallway or near the front door.
Make sure your router is unobstructed, positioned upright and facing outwards. And keep it away from other electrical devices such as cordless phones that can disrupt the signal.
It's also possible to buy wi-fi boosters which use the electricity power lines to give your wi-fi signal additional strength.
Switch off the HD function for streaming services to free up bandwidth.
Limit the number of devices that are connected to the wi-fi at any one time. Via your router setting you can even prioritise work devices.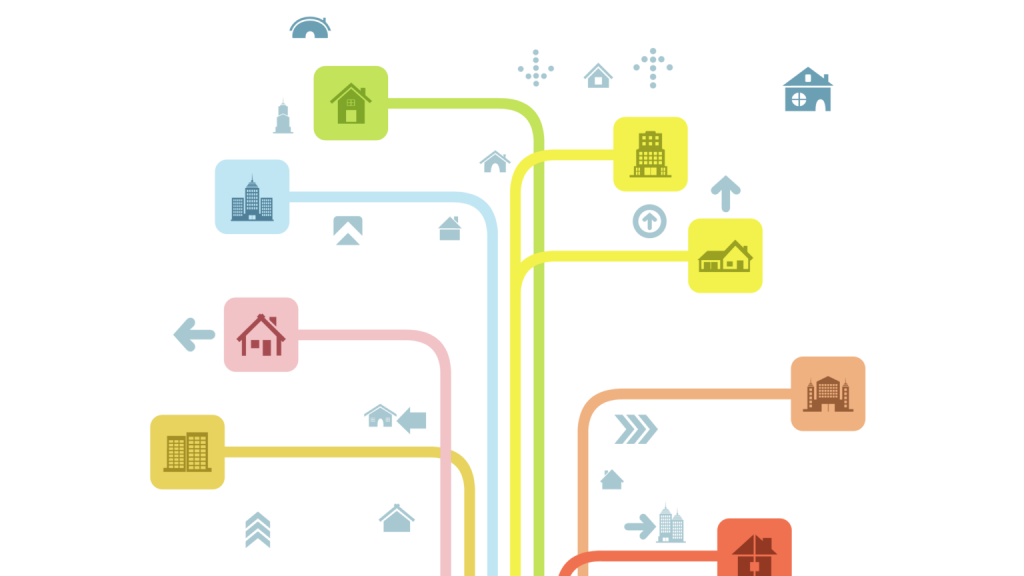 Below par connection confirmed. What next?
Whether an employee requires a new business grade fibre connection to their home or a dedicated and secure 2nd connection purely for work, there are options which will increase productivity and fall in line with your working from home policies and procedures. Even if they are tied into an existing contract, it may be worth buying their way out of it when you consider the financial cost of continuing to use a substandard connection over the remaining period.
In terms of available alternative broadband services, these will be highlighted via the speed test portal. These include BT, Talk Talk, Virgin, CityFibre and networks owned by local ISP's like us. We have recently announced an extension to our CityFibre partnership which means that we can now install residential services over their gigabit network.
Considerations around responsibility
Single dual purpose connection
The question around responsibility for the provision of a dual-purpose single home connection really comes down to individual company policy. If an employee's current connection is sufficient then it would make sense for them to continue with their personal subscription. It becomes less clear when that connection needs replaced to meet all household demands. How much bandwidth is required for work purposes as a % of total usage? Separating usage and attributing its cost for reimbursement is a headache many companies have avoided by providing a flat rate across all staff that this policy applies to.
Dedicated 2nd connection
If you're considering following the growing trend of providing employees with a dedicated 2nd connection, it's worth looking to offset these costs against existing office overheads. Speak to your ISP or IT team who will be able to advise if existing services to your office can be scaled back. This may even be the case if you decide to adopt a hybrid model with a mixture of home and office-based working. Of course, there are other non-IT related overheads which could provide further savings too. From a financial perspective, treat the cost as OpEx, a benefit in kind, or an employee contribution scheme. Your particular industry and individual job requirements, for instance software use, file transfer size and frequency, videcon dependence or data sensitivity, may lead to the offer of a dedicated connection being available based on seniority and or specific job specifications.
Providing connectivity as a benefit, retention or recruitment tool needs to be a flexible offer and so you should pay attention to the length of contract so that if someone does leave the company you are not tied into an unnecessary period. As this trend builds momentum though, who knows, we may see the transferring of contracts between employers.
What's your view?
Take our short survey to help us better understand your thoughts on home connectivity.
We're here to help
If you'd like to have a chat about business grade employee connectivity or any other IT aspects of home working (we'll write more on these later), please get in-touch.
We'll soon be making an announcement of our own regarding the launch of our home worker package, which is simply an extension of the service we already provide to our clients.