What a fantastic day yesterday at our first in-person ScotlandIS Cluster Ecosystem Conference, held at the Grand Central Hotel in Glasgow. Along with our partners at Technology Scotland, we celebrated some of the thriving tech clusters that Scotland boasts and raised awareness to the importance of collaboration between these clusters to help drive our tech landscape and economy as a whole.
Colin Cook, Director of Economic Development for Scottish Government, opened the conference discussing the National Strategy for Economic Transformation that was recently launched and how Scotland's clusters are a key focus in this strategy. Cluster collaboration will be vital in developing Scotland's economic landscape over the next few years.
We had an excellent lineup of speakers across the rest of the day, including Alastair McInroy of Technology Scotland, discussing supporting developers in their journey from design to commercialisation; Paul Coffey from The Scotland 5G Centre, highlighting their 5G Connect Programme and Innovation Challenge; David Wavell of the National Robotarium, giving insights to the plans for the Robotarium and what it looks to achieve; Cheryl Torano of the Abertay University cyberQuarter, giving a similar introduction to the new 'home for cyber' in Dundee; and Dr Marie Macklin, talking about the revolutionary HALO Urban Regeneration project taking place in Kilmarnock.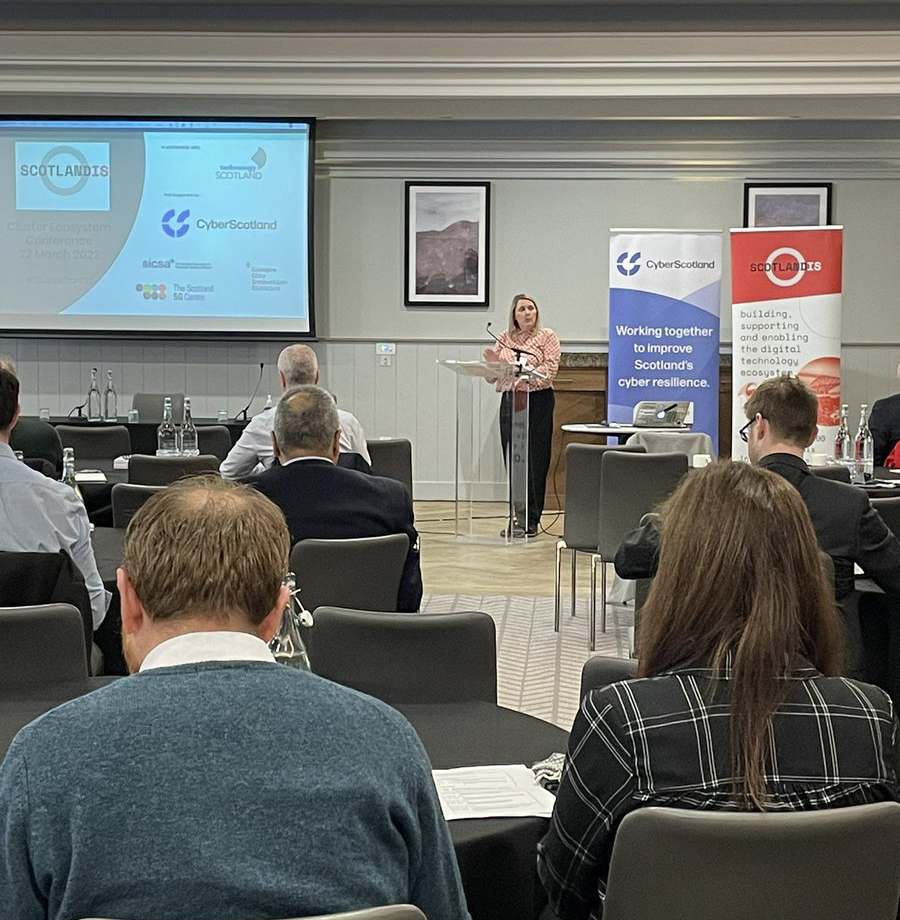 PwC's Leo Johnson discussed accelerating decarbonisation in businesses and supporting Scotland's climate tech startups, while Craig Clark of Space Scotland highlighted the phenomenal progress that has been made within our nation's space sector and the many opportunities it will provide.
Our afternoon panel session featured clusters from across cyber, data, photonics and datacentres, covering the importance of clusters and how they drive economic recovery through collaboration, like those that we are developing through our Scottish Cluster Ecosystem Alliance.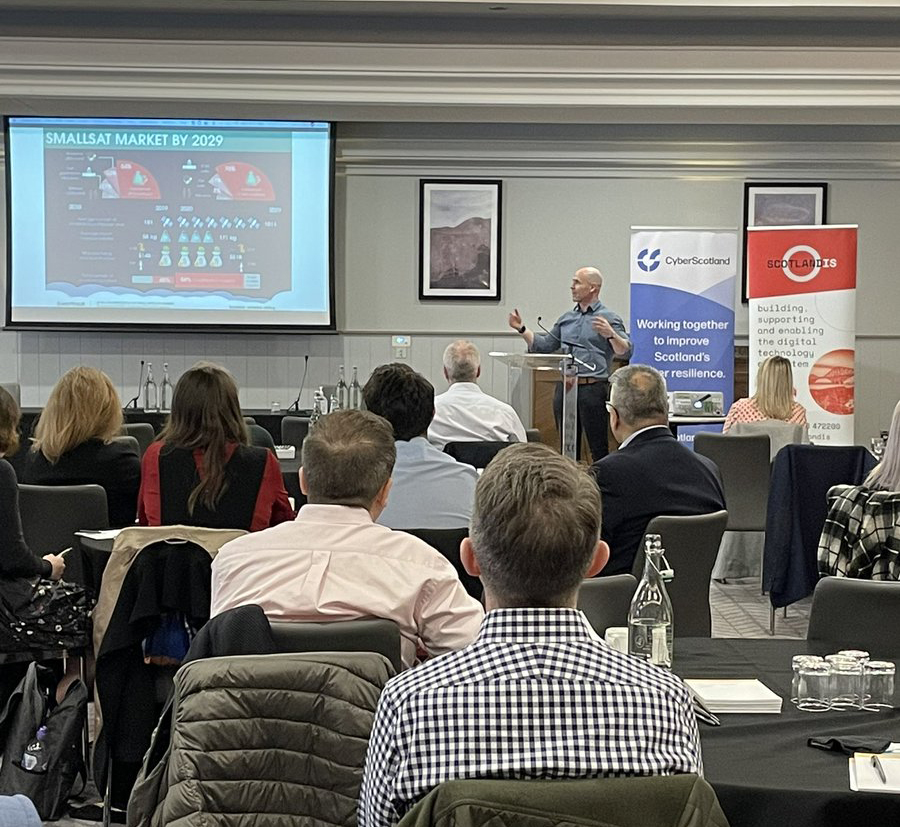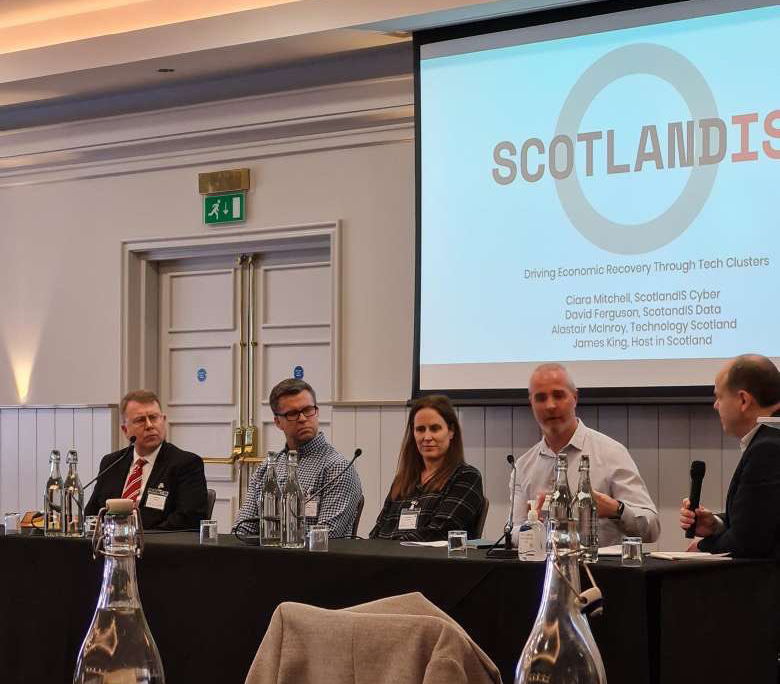 A recorded message from the Minister for Business, Trade, Tourism and Enterprise, Ivan McKee, called attention to the Tech Sector Export Plan published this week and how it aims to maximise export opportunities to achieve further growth in the sector.
The conference attendees played a large part in the lively discussion of the day, raising some key questions of our speakers and looking to learn more about how these clusters can help support and develop our tech ecosystem.
A huge thank you to Alisdair Gunn for acting as our Conference Chair, and to all of our sponsors: CyberScotland Partnership, SICSA, Glasgow City Innovation District, and The Scotland 5G Centre.
We were delighted to be welcoming guests in person once again, and hope they enjoyed the packed day that we had in store. Collaboration, and not competition, between clusters will be key in putting Scotland's technology sector on the map, and we are already looking forward with much anticipation to next year's event to continue this progress.