The company is looking to boost growth, with goals to expand its workforce and boost revenue by the middle of next year.
Digital development partner xDesign has announced two new C-suite appointments, hiring Malcolm Seagrave as Chief Growth Officer (CGO), and Neil Lockwood to the Chief Client Officer (CCO) role.
Seagrave and Lockwood, who both join the company from competitor AND Digital, will be key in supporting xDesign's growth plans – including the expansion of its workforce to 550 people and reaching a revenue run rate in excess of £40 million by mid-2023.
These strategic C-suite appointments come as the owner-operated company celebrates being ranked as number one in Great Place to Work's 'UK Best Workplaces in Tech 2022'.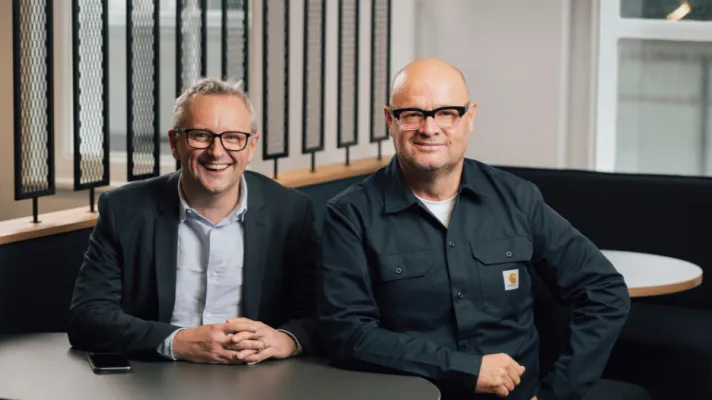 xDesign founder and CEO, Euan Andrews commented: "Neil and Malcolm join xDesign at a really important time in its evolution. Not only do we want to make 2023 our fifth consecutive year of growth despite current economic headwinds. We also want to do this in a way that preserves the award-winning culture we've built – our latest Great Place to Work ranking provides huge validation for the people-first approach we've committed to.
"Both of our new hires have a proven track record of fostering solid client relationships. Neil will be looking to focus his efforts on developing our existing client relationships and regional growth, while Malcolm will be looking to grow a new client base.
"Most importantly, however, each also believes in xDesign's mission to put people at the very heart of everything it does – whether it be in developing xDesign's teams; those of the organisations we collaborate with; or by providing clients with the high-quality digital products they need to positively impact the lives of their end users."
Seagrave, who will be based out of the company's Leeds office with Lockwood, will support xDesign's new partners and customers to scale their businesses; evolve their in-house digital capabilities, and deliver impactful digital products that ensure the long-term success of their businesses.
Talking about his new role for the company, Seagrave said: "It's a truly exhilarating time to be joining xDesign. Not only has the company seen explosive growth in the last two years – taking significant market share in the regions it operates in – it's managed to do this whilst remaining fiercely people-focused. This was a really motivating factor in my decision to join the company's senior team.
"With a track record of scaling technology businesses, I know how powerful the nurturing of meaningful partnerships and relationships will be when it comes to generating growth opportunities for xDesign, its clients, and the communities it operates in. I believe the path we're currently on will see us meet (and hopefully exceed) the ambitious targets we've set ourselves for 2023 and beyond."
Lockwood's remit will be to support xDesign in developing more meaningful relationships with clients; futureproofing the company's talent pipeline, and looking for regional expansion opportunities in the UK and Europe.
Commenting on his new role, he said: "Despite current economic uncertainty, there's a palpable buoyancy in the global tech sector currently – something I recently experienced as a delegate at the Web Summit conference in Lisbon. It'll be my role to forge much more meaningful relationships with clients, to help them see the huge opportunities that tech can unlock when it comes to growth.
"What's more, I'll be ensuring xDesign has what it needs in place – particularly when it comes to digital talent – to play a much bigger regional presence, not only here in the UK, but also in markets like Europe.
"I'll ensure that as a company we always have the capacity and capability to deliver for clients when it really matters – something that will be increasingly important in the years to come."
Source : DIGIT xDesign announces two new C-suite appointments (digit.fyi)