Staff from Scottish ISP, IT and cyber security firm, Converged, recently spent a workday volunteering for disadvantaged families. For the fourth year running, the Aberdeen-based company has supported local charity, AberNecessities, which delivers a range of essentials from nappies and formula milk to toys and equipment to struggling families throughout the North-east.
"Following the donations we've made and the support we've given to AberNecessities over the past few years, our volunteer day saw five of our staff spending their working day based at AberNecessities' new premises in Dyce, helping to process donations," explains Converged HR Manager, Stacey Smith, who organised the volunteer day.
"By giving staff the opportunity to donate a normal working day to a cause that's important to them, we hope to instil a sense of community and collaboration, as well as the feel-good factor that comes from proactively helping those in need," she continues.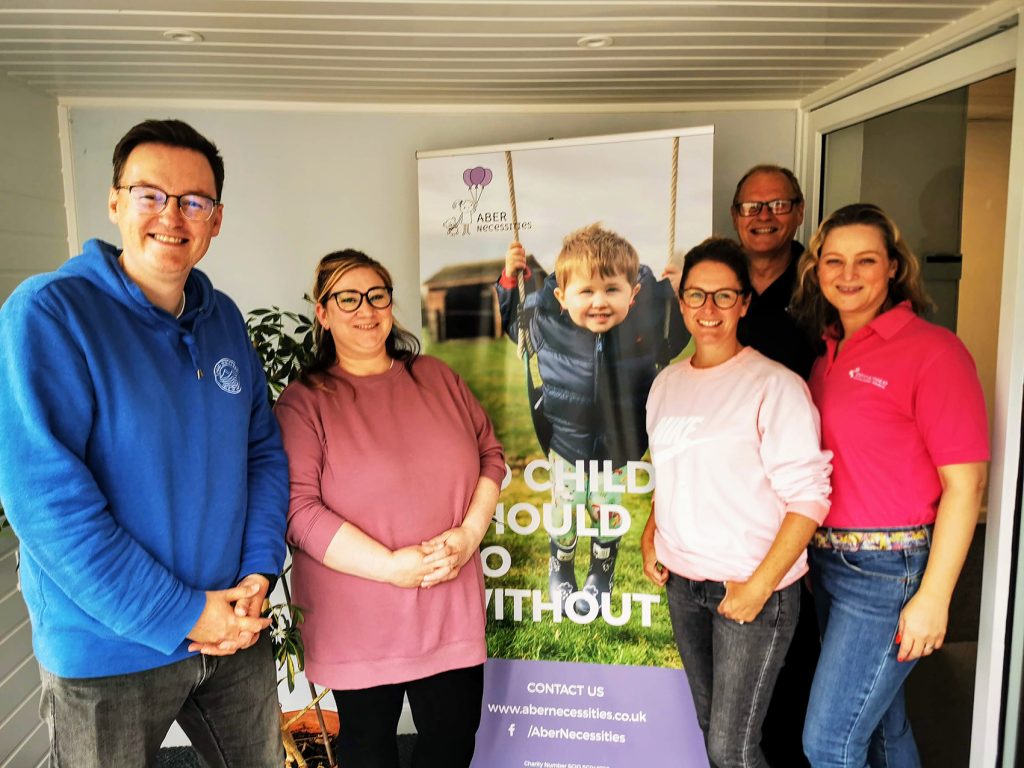 Mark Johnson, who took part in the volunteer day, said: "It was such a rewarding experience to be part of – and a valuable reminder of our own privilege. Donations are delivered to the centre daily, and it really does take an army to process, wash, clean, sort, and pack everything ready for the incoming emergency requests. By giving a day of our time, we were able to help the regular volunteers process items much more quickly, lessening the pressure on them and ensuring that low stock can be addressed before it becomes a problem."
Stacey is keen to see the staff volunteering day become a more formalised policy at Converged, with more charities benefitting from the team's manpower. "Corporate social responsibility has always been high on the agenda at Converged, and the staff's willingness to get involved is no surprise. The AberNecessities volunteering day was a real team effort, with people from all departments across the business taking part, and I'm delighted we were able to assist the charity again this year."
Founded in 2019, AberNecessities is a non-profit charity that supports disadvantaged families living in Aberdeen and Aberdeenshire. Throughout the year it provides critical products that are needed to care for babies and children and distributes them directly to those in crisis. To date, it has assisted thousands of families across the North-east.
Michelle Herd, co-founder of AberNecessities, said: "We are extremely grateful to Converged for stepping up and volunteering staff time to support our efforts to bring the most basic items to those who need them most. The last couple of years and the current cost-of-living crisis have combined to make life extremely challenging for people living in poverty, and the support of volunteers from Converged and other businesses is invaluable at a time when there is even greater demand for our services."